There is nothing like the sound of water running down rocks, trickling down unique tile work, or falling into a large water basin while enjoying your outdoor living area.
Oftentimes when homeowners don't have enough room to build a new pool in their backyard they request that Willsha Pools install or build a custom water fountain or feature.
Custom Water Fountain Builder in Dallas – Fort Worth
Willsha Pools installs and services fountains and water features that require pumps and filters to be updated and replaced on a regular basis. If you are having issues with your outdoor water feature or would like to discuss building or installing a new water feature, give Willsha Pools a call.
In this post, we want to share a waterfall that our team built for a client in the Fort Worth area.
Building the Custom Outdoor Waterfall Fountain
To start this project, our team dug out the area for the water basin and the steel structure. We also planned for extra steel and gunite on the back of the fountain to allow for landscaping and planters around the water feature.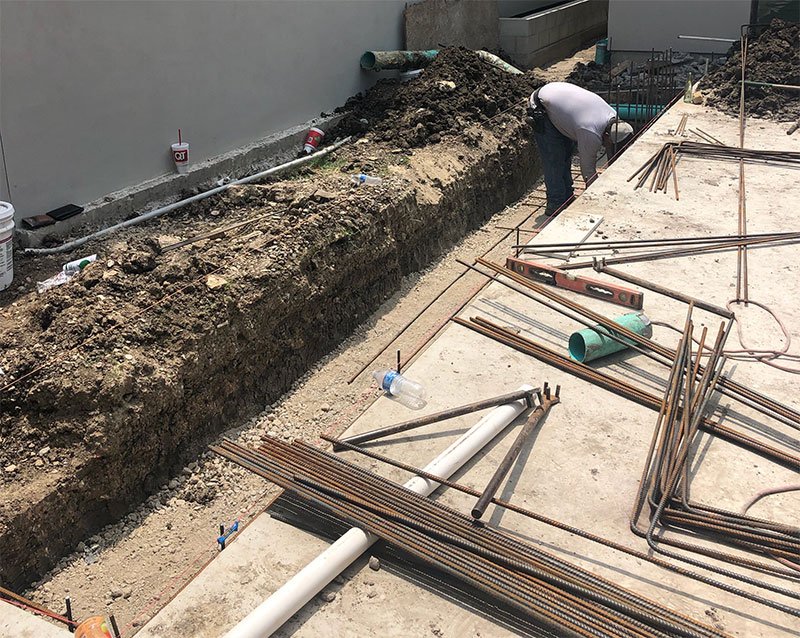 The next step was installing the steel rebar and shaping the fountain. The back and sides of the fountain were enforced so landscaping can be added around the water feature.
Once the steel rebar was finished, the team at Willsha Pools ran the plumbing and shot the gunite for the basin and walls of the fountain. We also stuccoed the backside of the fountain and installed coping and tile to match the house.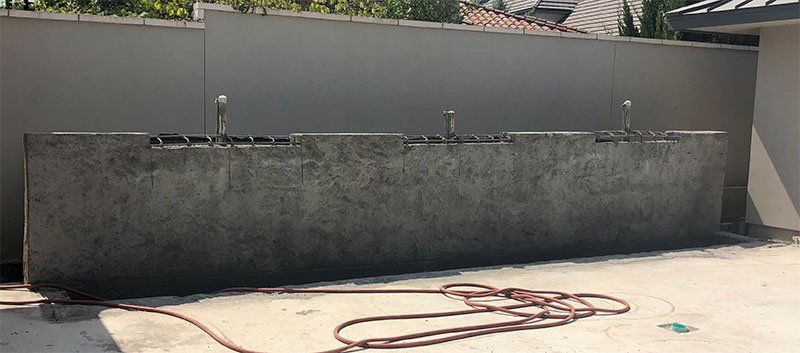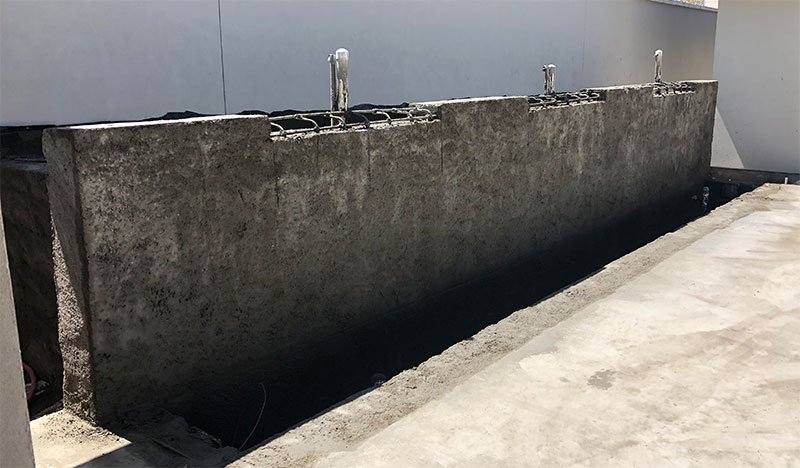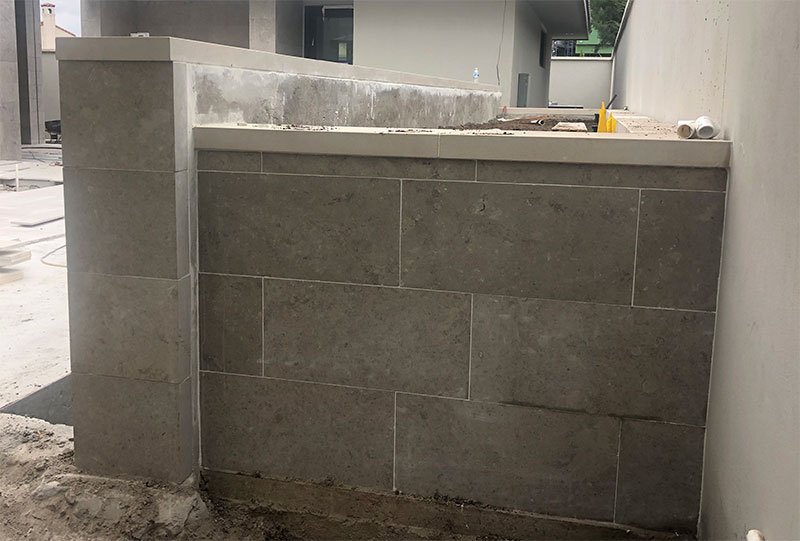 The last steps were to tile the raised beam and waterline, surface the interior water basin with JewelScapes, fit the LED wall scuppers, and install the automation system for the pumps and filters.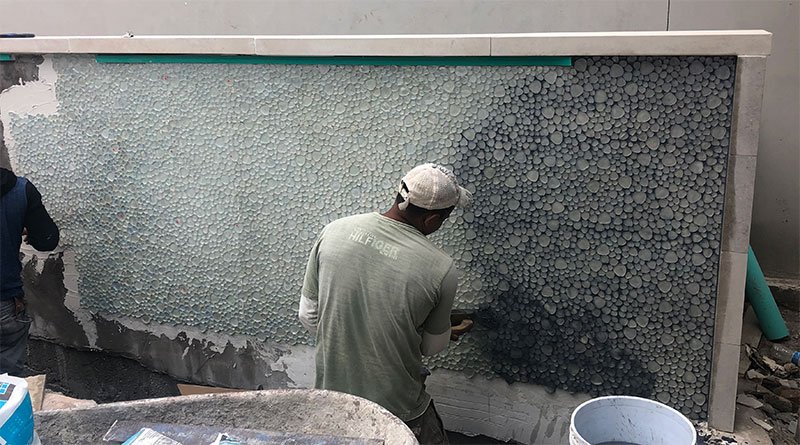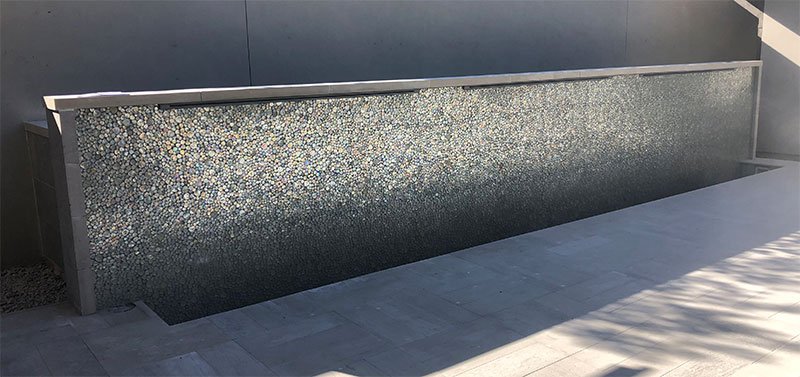 The Finished Waterfall is Beautiful
As you can see from the pictures below, the waterfall turned out great! The LED bars that allow the colors to be changed really make this water feature fun to watch in this outdoor living area.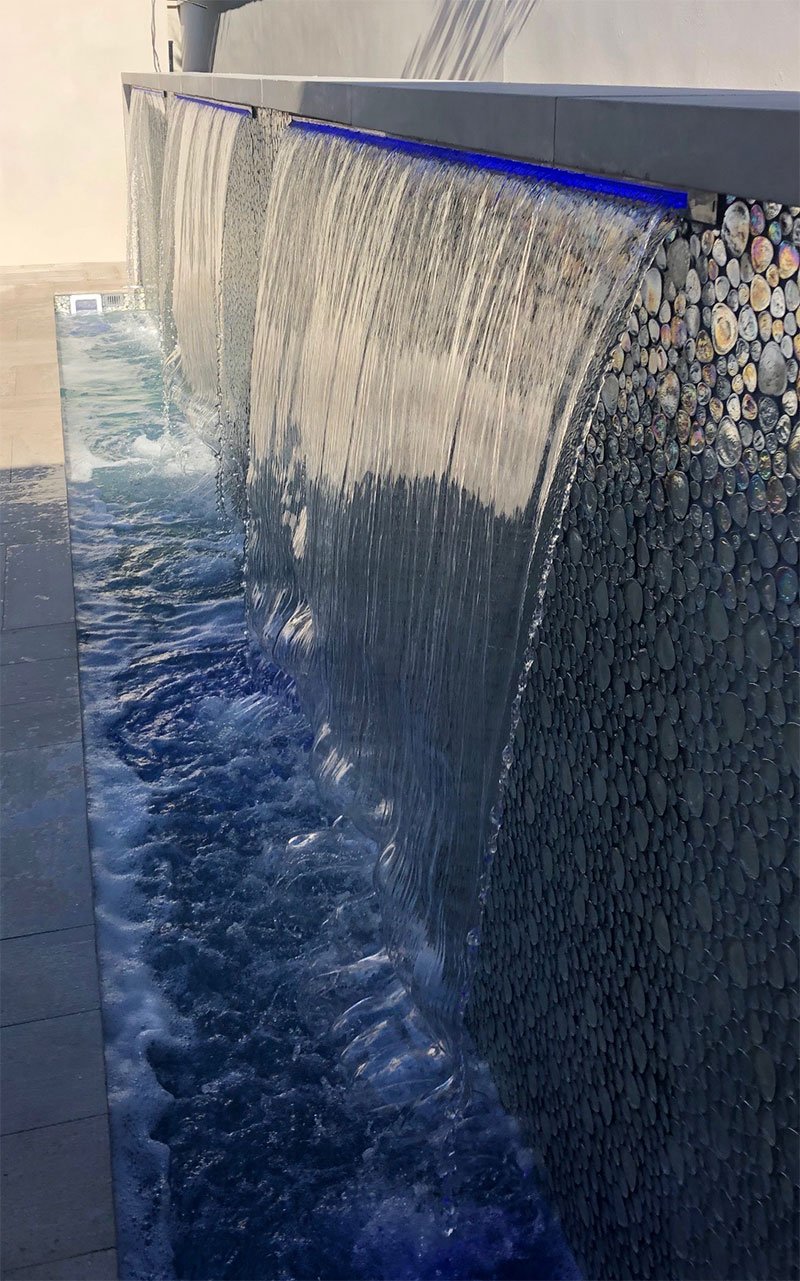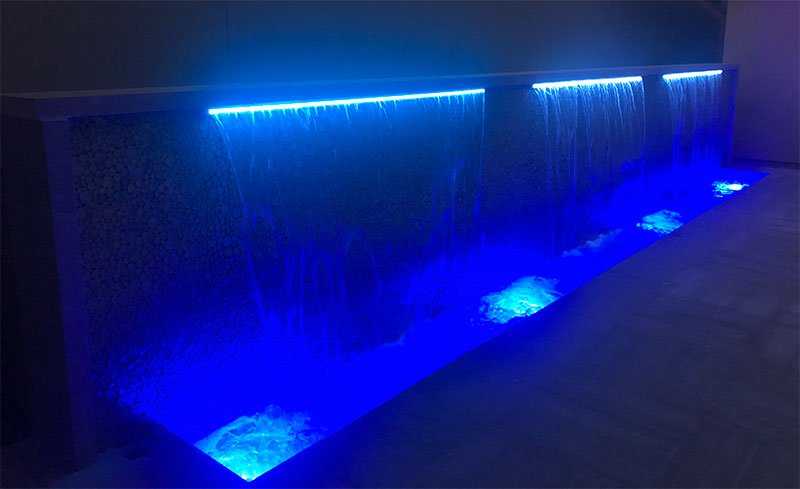 Contact Willsha Pools
If you are looking to get a custom waterfall or water feature installed, designed, or built in your background or outdoor living area, contact Willsha Pools.