Dallas – Fort Worth Pool Remodeling & Renovation
If you are thinking about remodeling or renovating your pool, then Willsha Pools should be your first choice! We have the professionals and experience to improve the efficiency and style of your existing pool. Our remodeling projects have made our client pools enjoyable, efficient, and even easier to use and clean.
Our team can take a look at your backyard and create 3D renderings that will give you ideas on how your pool remodeling project will look when completed. We can turn your ideas into reality and give your old pool a brand new look.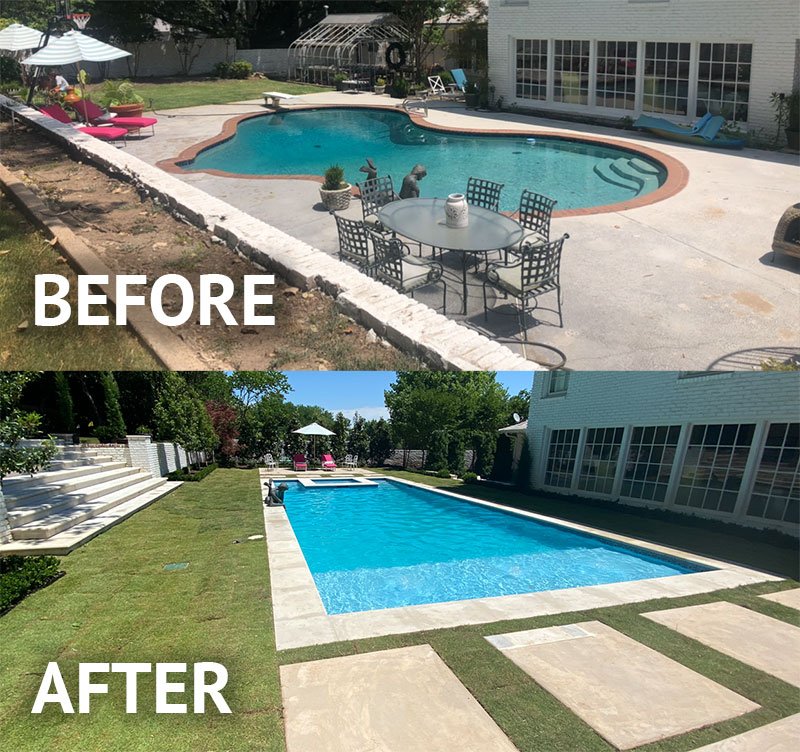 One of the main reasons you might be looking to remodel your pool is to give it a new look or add extra features. Remodeling your pool can be as simple as replacing the plaster or fixing the tile to creating a completely new design or adding new pool features.
Some of the popular pool remodeling projects include:
New designs and layouts
Water features
New interior and exterior materials
Upgraded cleaners and automated control systems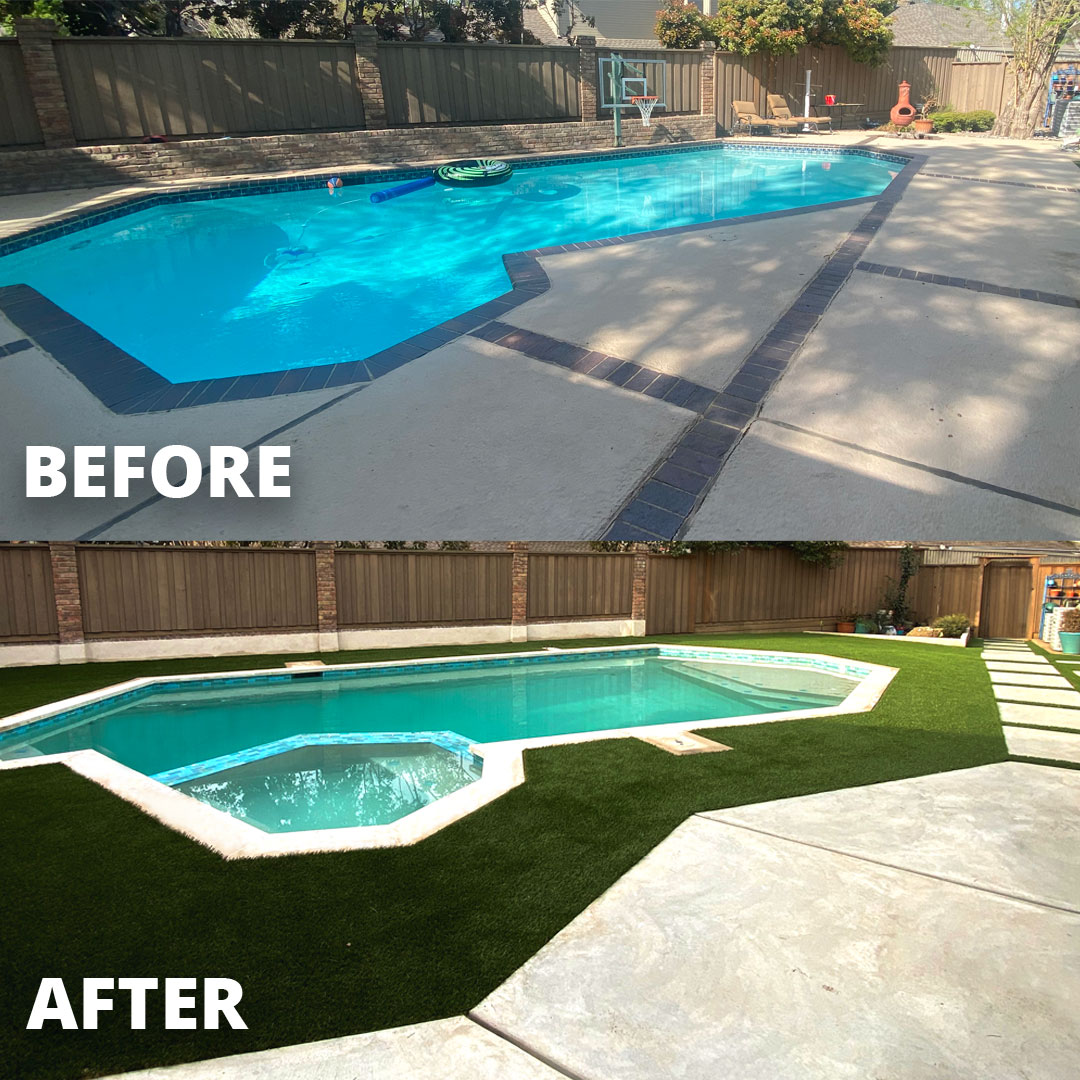 New Pool Designs and Layouts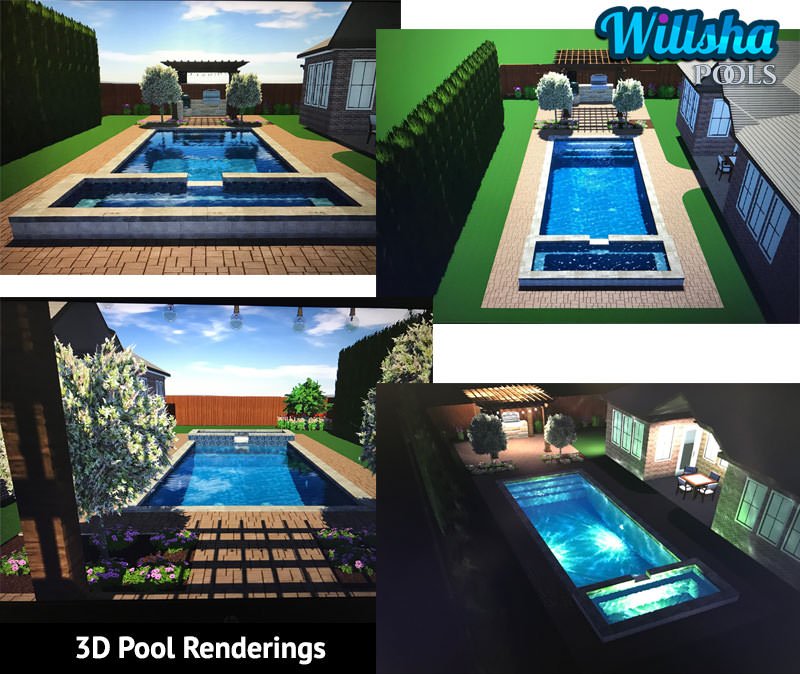 Do you want to give your pool a new design or layout? Maybe you are thinking of turning your traditional pool into a volleyball pool or maybe turning your lap pool into a diving pool for the kids. Whatever you might be thinking, our team can give you guidance on the best route for your pool renovation.
Entries and In-Water Features
Adding bench entries, layout and tanning sections, in-water tables and chairs, and pool heaters can really change the look and feel of a pool. These features can give your pool that resort feeling without leaving your house!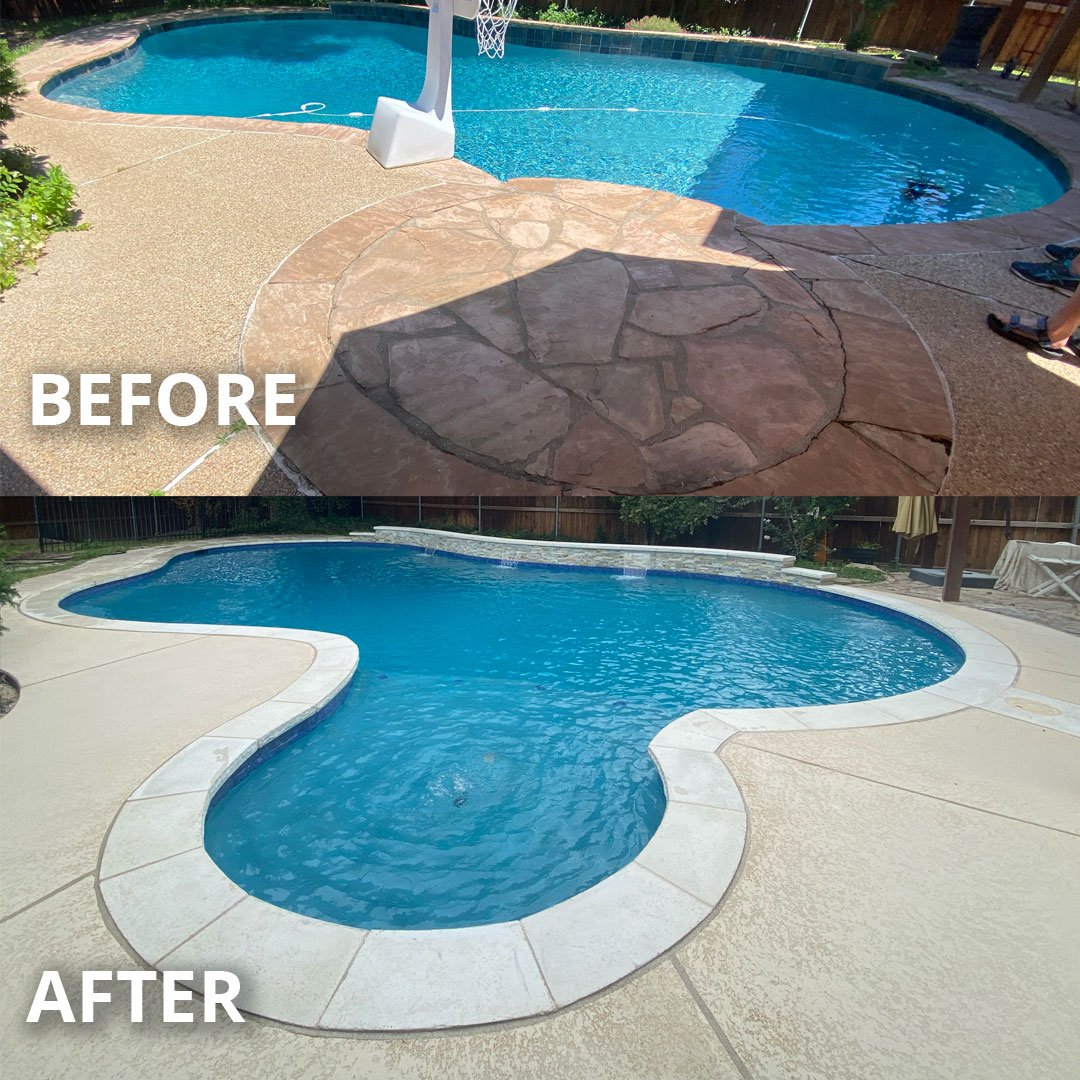 Add a Spa
A custom spa to your pool gives you backyard relaxation 12 months year. Add an in ground spa to your current pool or have it as a complete standalone. The design options for spas are as varied as custom pool designs. Our team can help design your spa layout and options.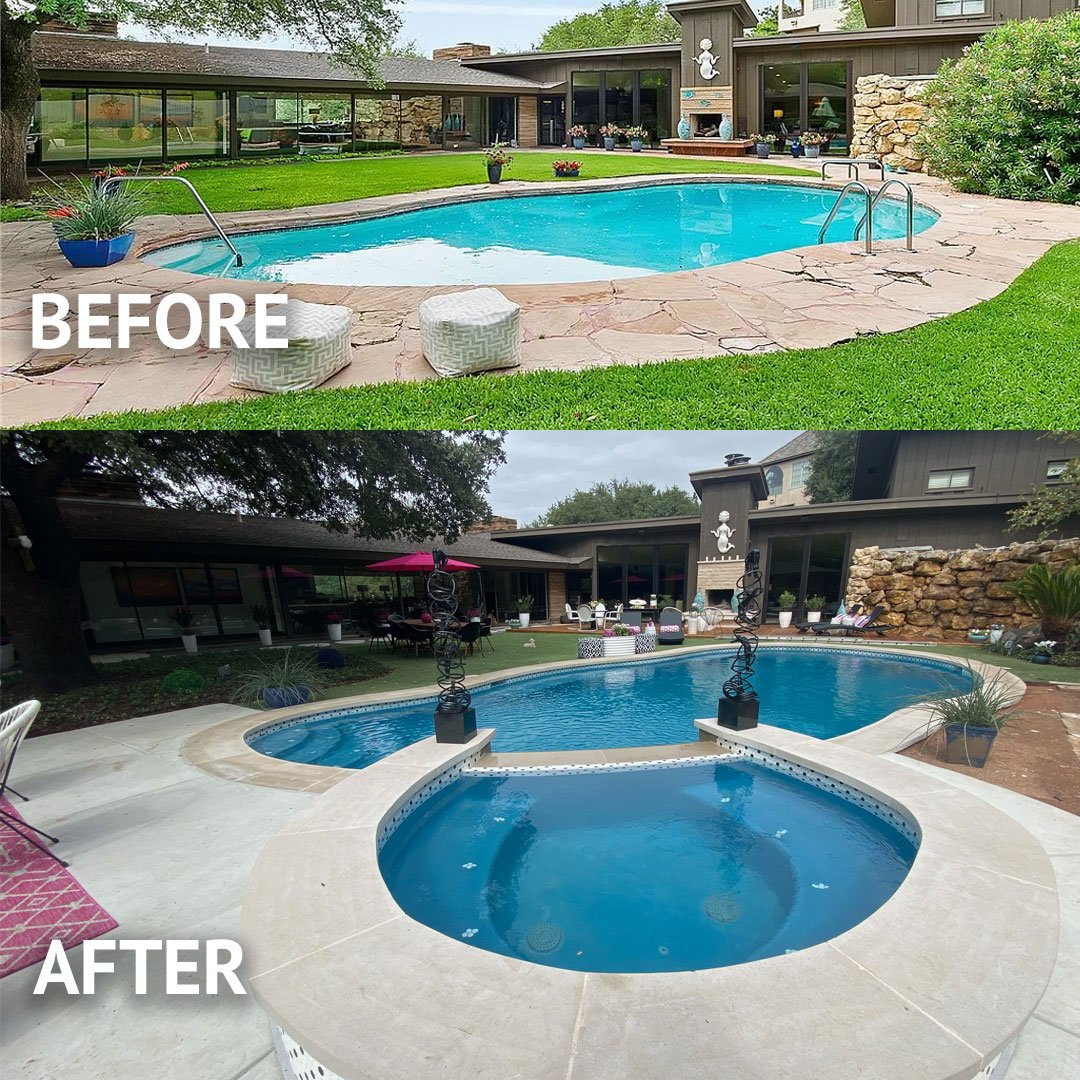 Water Features
Waterfalls, water arches, rain walls, fountains, and water curtains are some of the popular water features that can really transform a pool.
The possibilities for water features are nearly unlimited.
The team at Willsha Pools have completed amazing water features on pools of various shapes and sizes that can be enjoyed year-around.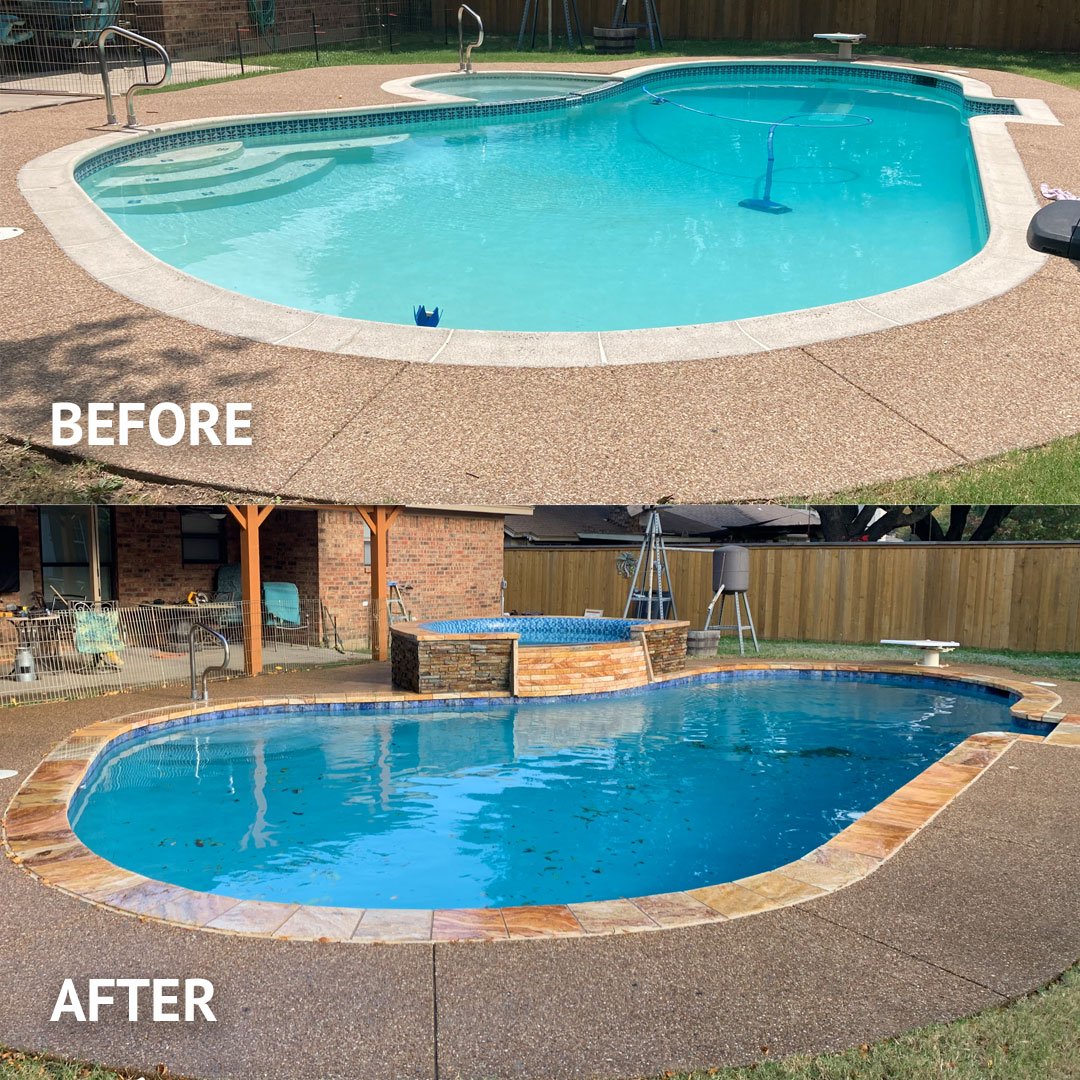 New Interior and Exterior Materials
If your current tile or pool coping is cracking or falling off, it is time to get it fixed. This is the perfect time to add natural stone, mosaic designs, different tile colors, and your might even consider switching to a different coping material. The coping and tile work really change the overall look of your pool.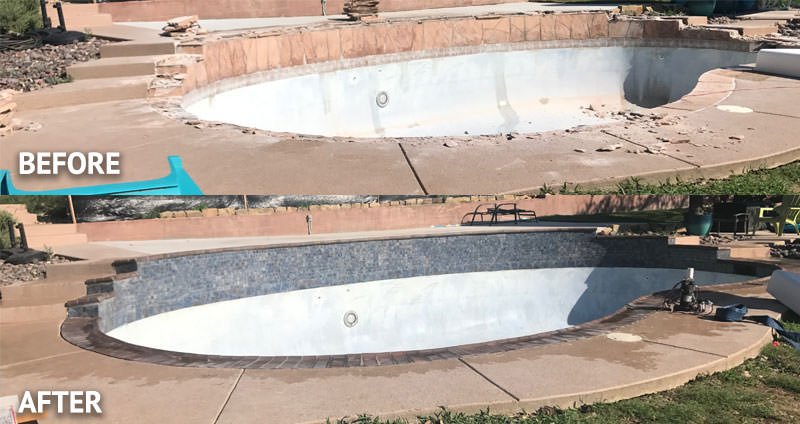 Plaster and Interior Refinishing
If you have an older pool that is cracking, staining, or etching you more than likely have white plaster or a Marcite finish. If your pool is cracking and starting to leak, should consider getting your pool repaired and resurfaced before your issues get worse and lead to structural damage.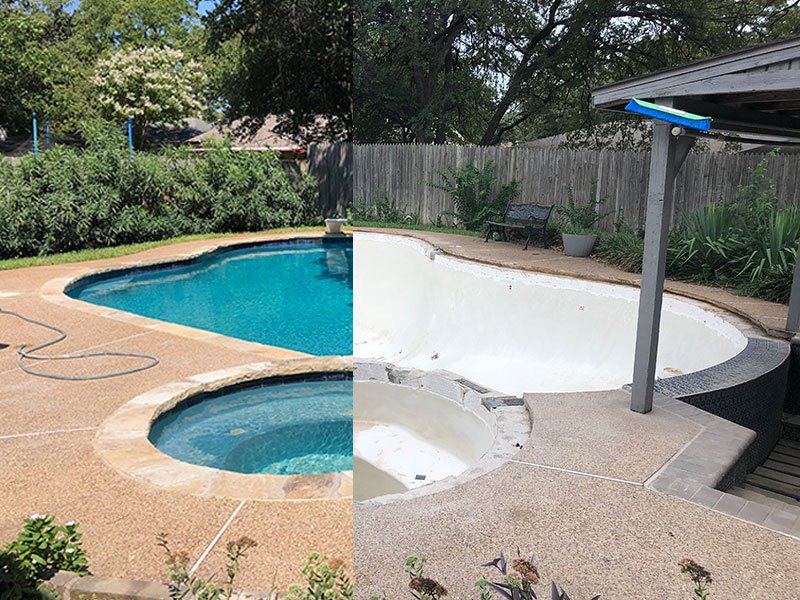 Plaster has been around for a long time and is a popular economic choice that gives you that classic brilliant, clean, light blue appearance that is smooth to the touch.
Aggregate finishes have taken the pool industry by storm because of the durability and the resistance to the water chemistry. These new aggregate finishes last 2 to 10 times longer than the old plaster and Marcite finish.
The aggregate finishes also give you the flexibility to choose any color you want for your pool.
You can also pick the texture of your pool.
Get the feel of a regular pebble finish to the extra smooth finish of a polished marble or quartz aggregate finish.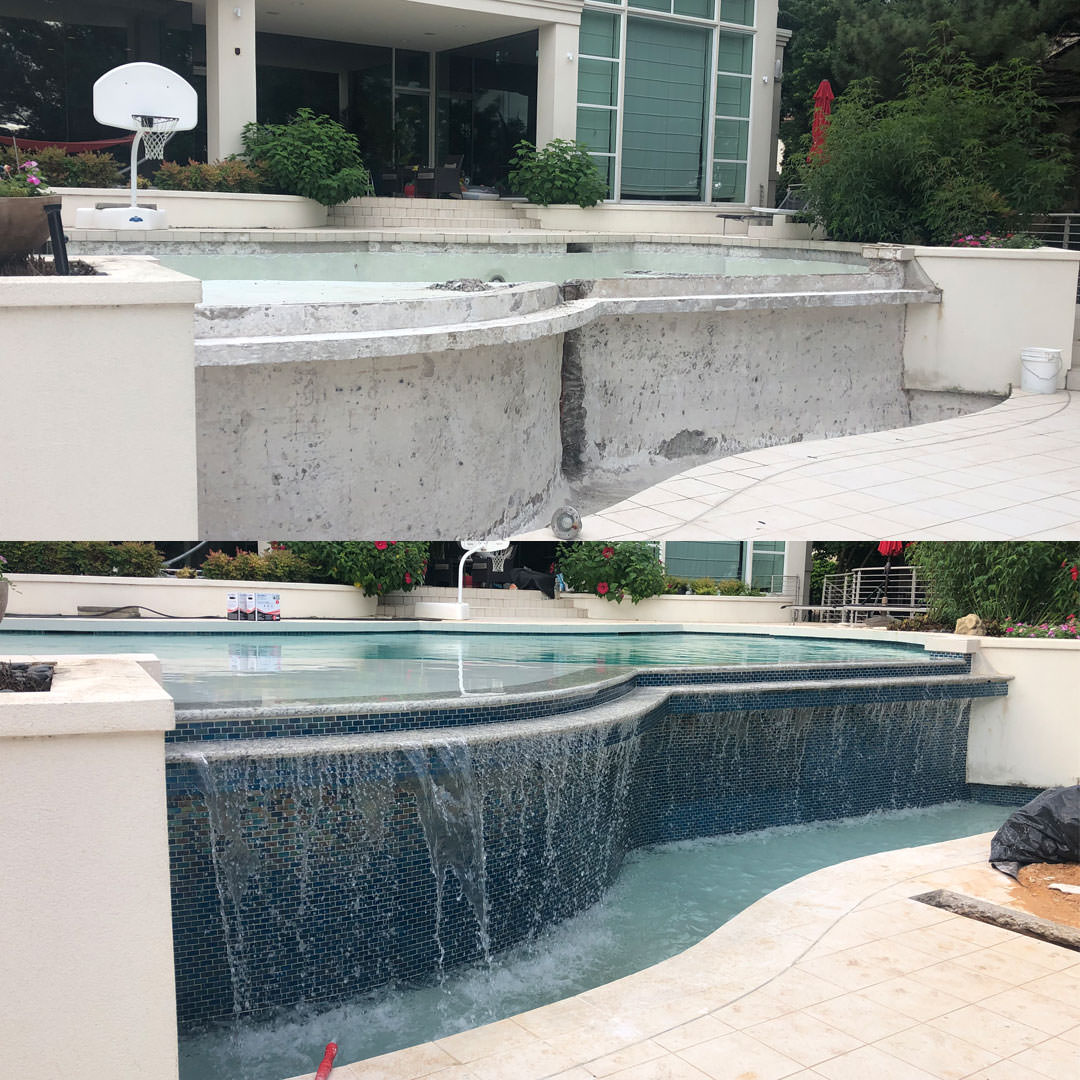 Energy Saving Equipment
Did you know that homes with swimming pools use 49% more energy per year than their non-pool neighbors? It is important to have efficient pool equipment.
Adding variable speed pumps and changing things like the lighting can save energy and reduce your electric bill. We have reduced pump times in some pools down to running just 3 hours a day while still maintaining water quality.
With variable speed pumps, your pump will alternate from slow to high speed modes to reduce the amount of electricity needed to mange your pool.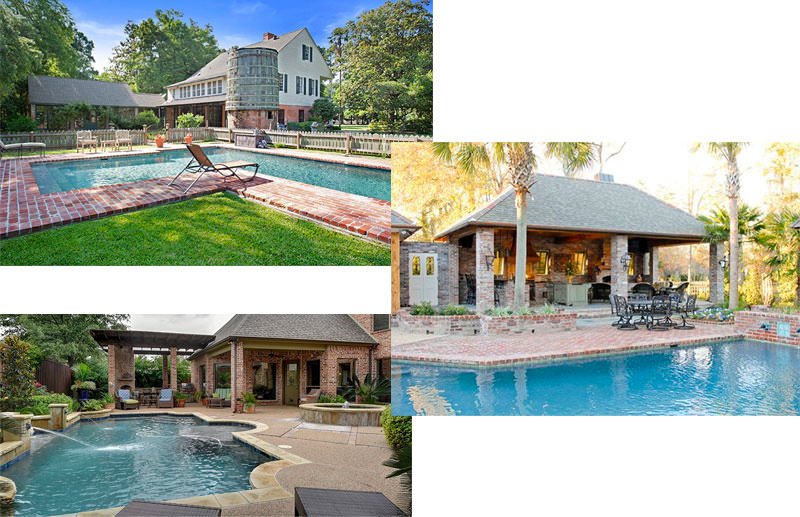 Willsha Pools is here to help!
If you would like to discuss how Willsha Pools can help with your pool remodel, please give us a call or contact us.