The team at WIllsha Pools recently finished a pool and outdoor living renovation in Dallas. This project included a pool remodel, concrete work, and new artificial turf.
In this post, we will share some of the project pictures and the details of this backyard renovation.
The location of this pool remodel project was in Dallas, Texas. The Willsha Pools team met with the owners to go over the project and timelines.
This was a full pool remodel that included:
demolition of exsisiting pool deck and retaining wall
new tanning ledge and spa
new concrete pads
new tuf and putting green
new tile, coping, plaster
new pool lighting
new Pentair pool automation
Pictures Before the Pool Remodel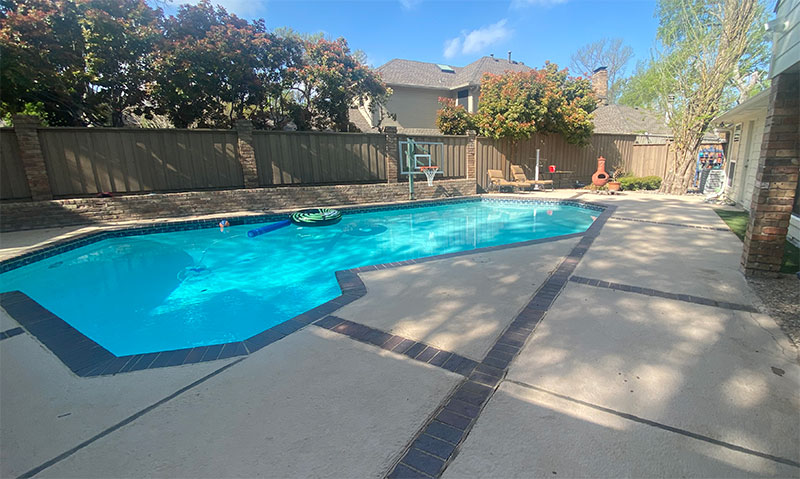 Notice the pool deck, coping, tile, and pool features in the image above. We also did work on the retaining wall that runs down the back fence of the backyard.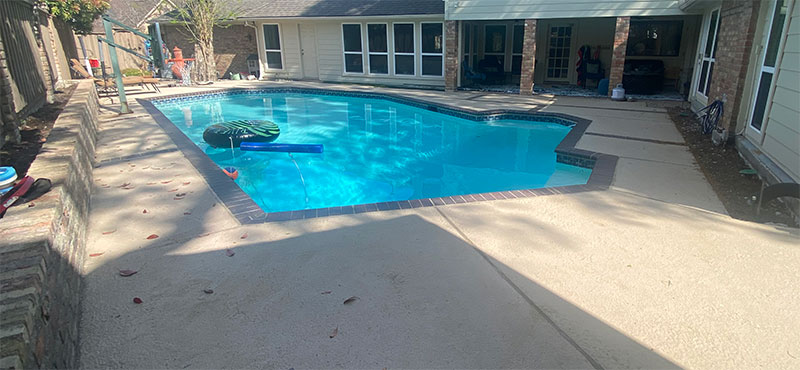 Dallas Pool Remodel – Project Details
This was a complete backyard pool renovation project from start to finish. The clients wanted to remove the decking, retaining wall, and redo some pool features. In order for this to happen, we needed to demo pretty much everything except the shell of the pool.
During the Pool Renovation in Dallas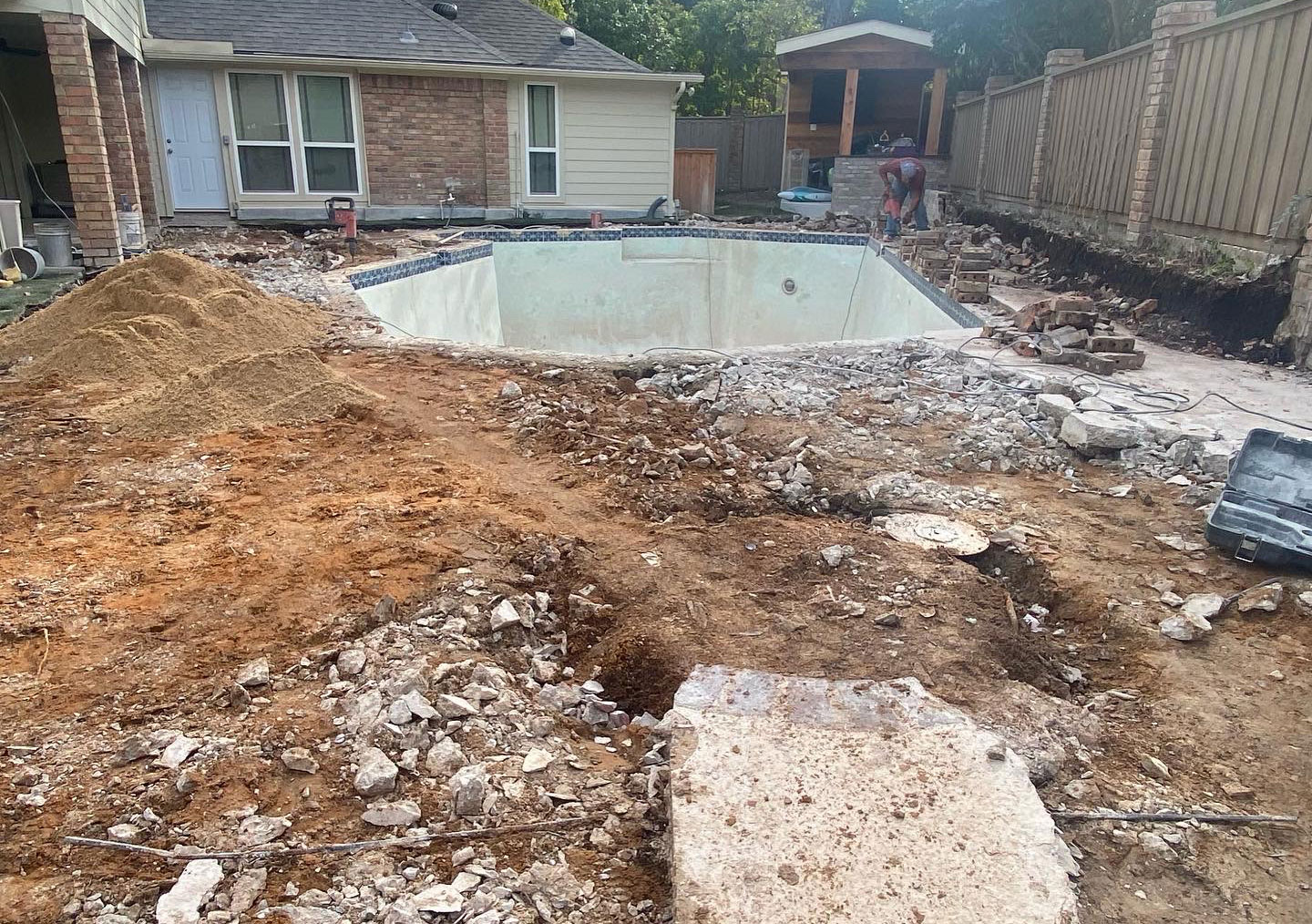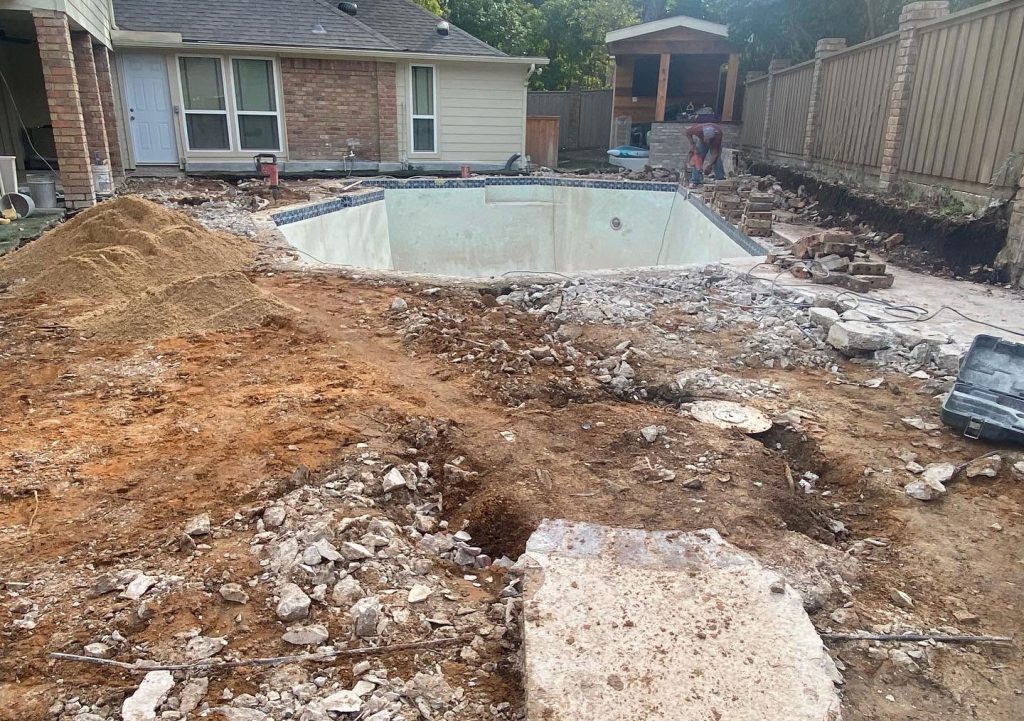 In the image above you will notice the pool deck was completely removed. We also removed the retaining wall that was running down the fence line which removed the flower bed and provided more room around the pool.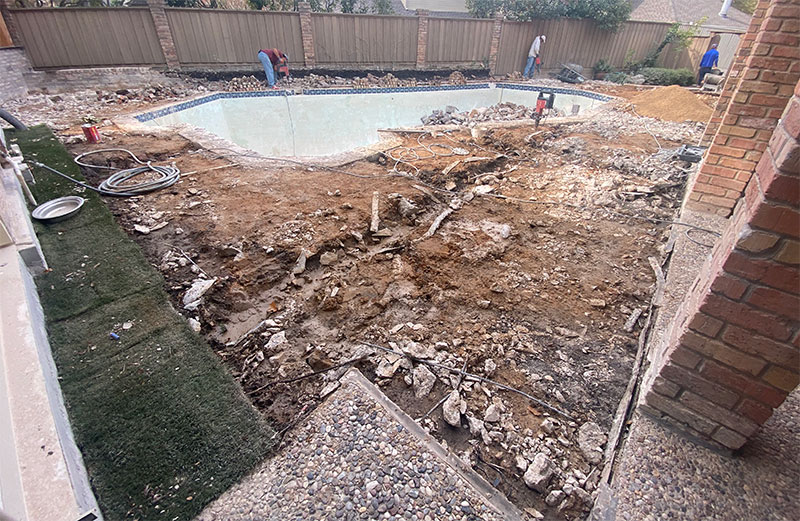 Once the demolition was completed on this project, our team added a new tanning ledge to the pool and a new spa!
Finished Pool Remodel Project
Below you will find pictures of this full pool remodel and backyard renovation with all the bells and whistles.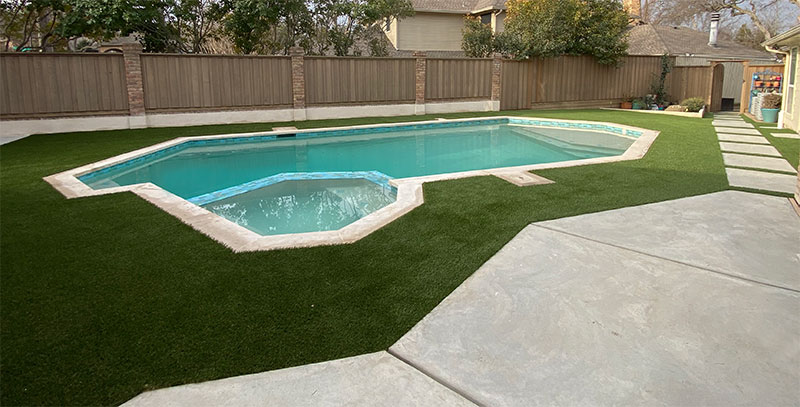 Coping is Buff Lueders with the Eased Edge
Tile is Glass NPT STH-Teal 2×4
Plaster resurfaced with Mariner Blue Quartzscapes
New Pentair color changing LED lighting
New turf and concrete pads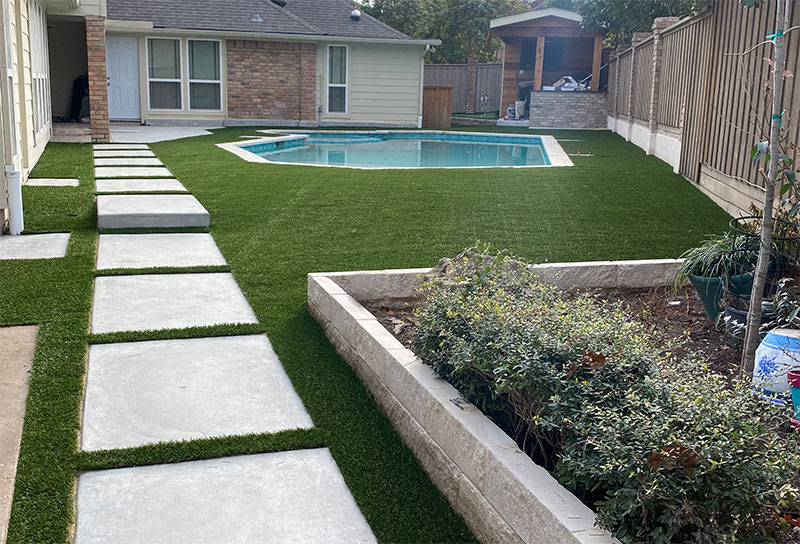 Concrete pads with turf for the walkway through the backyard.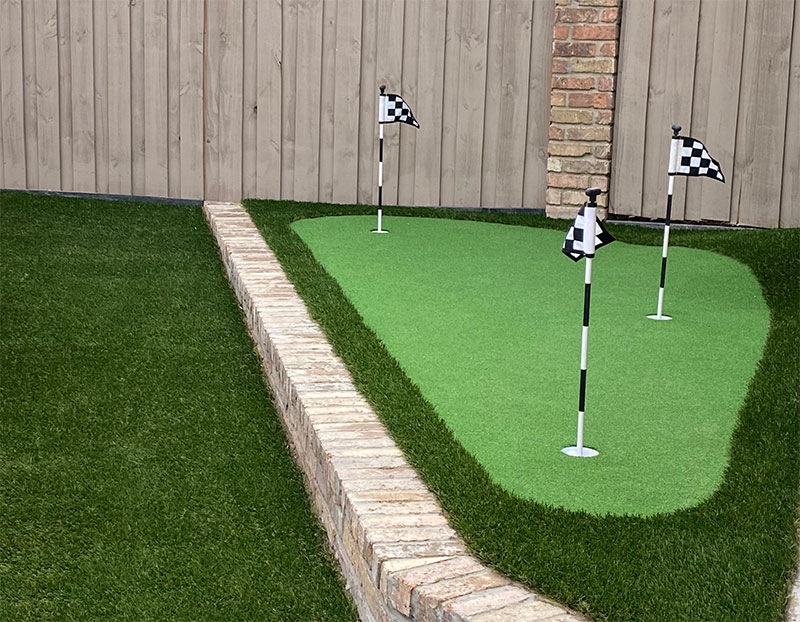 While the turf was being installed, a nice little putting green was installed. Another fun activity for this family to enjoy.
Contact Willsha Pools
If you are looking to remodel your pool or renovate your backyard, give Willsha Pools a call. We provide free quotes and will help answer any questions.