Dallas – Fort Worth Outdoor Kitchens & Patios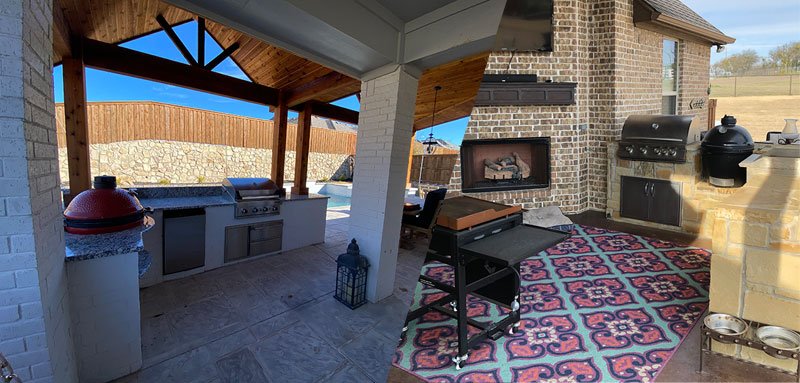 Willsha Pools can turn your backyard ideas into reality.
Our team has designed and built outdoor kitchens, cabanas, fire pits, arbors, retaining walls, and decking in all kinds of different styles for our customer across the Dallas-Fort Worth metroplex.
As part of our total care concept, Willsha Pools is pleased to offer the finest design services, products, materials and skilled craftsmanship necessary to bring together all the pieces of your outdoor living vision.
Let our experience work for you and your family to create and build the most exciting and safest outdoor living environment imaginable.
When you realize that we are increasing the value of your property, you will appreciate why so many consumers gravitate to Willsha Pools outdoor living.
Willsha Pools is the one place to go for your patios, walkways, fireplaces, fire pits, stone walls and more. If you have an idea about an outdoor living enhancement, contact us to arrange a free consult. No project is too big or too small!
Outdoor Living Construction
This is an overview of our outdoor living services. We only use high quality products and we stand behind our skilled and experienced craftsmanship.
Outdoor Kitchens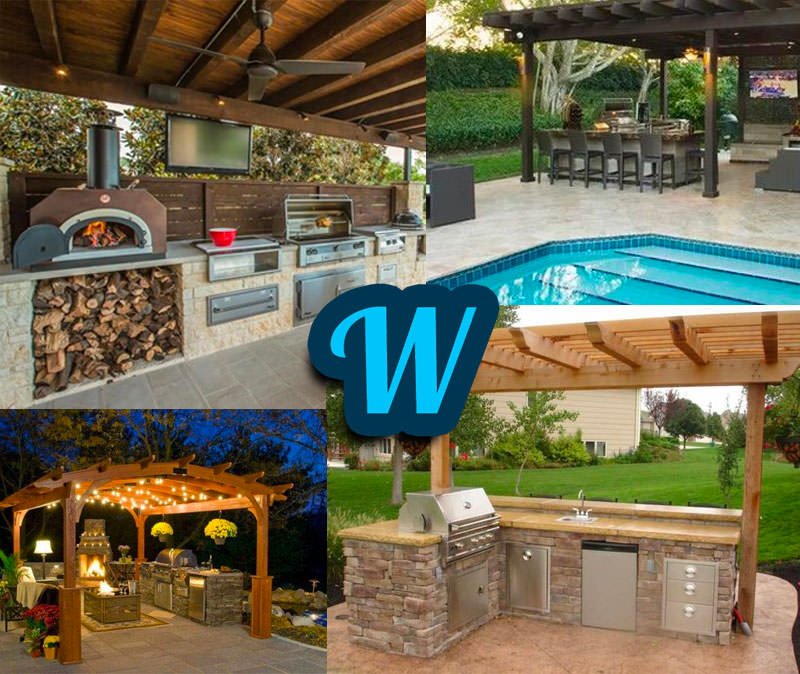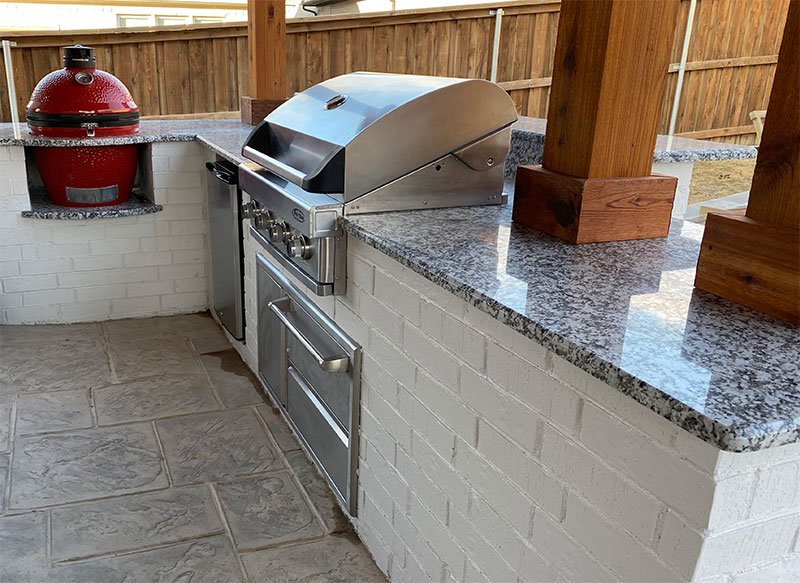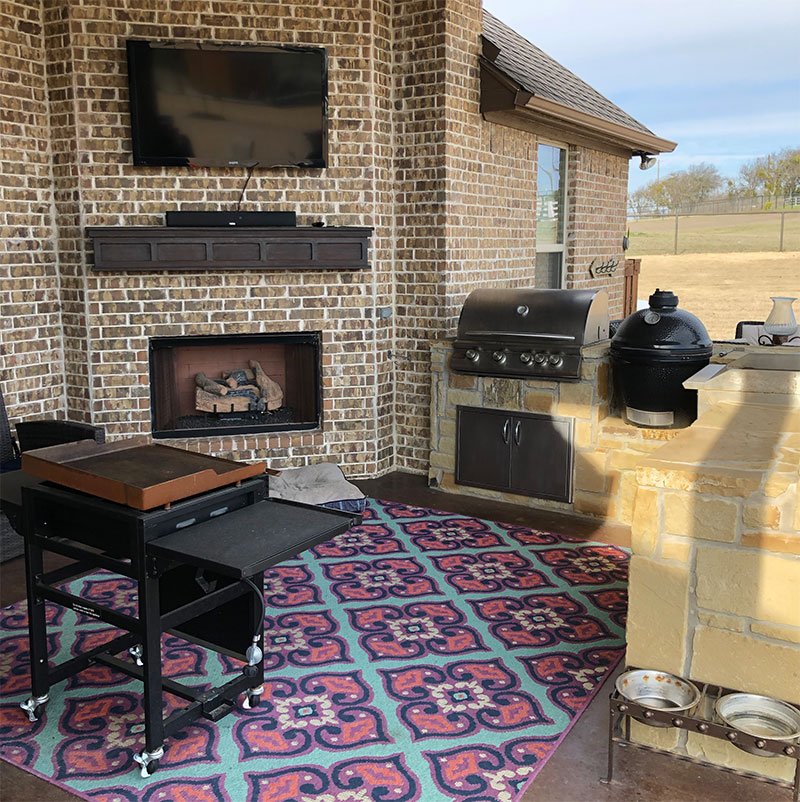 Choose from a host of options including grills, hot-plates, refrigerators, kegerators, built-in bars, stone pizza ovens and more. Your outdoor kitchen makes for outdoor entertaining at its best!
Custom Arbors, Pergolas or Trellises
The Pergola below has a Louvered privacy wall which also provides some nice shade when sitting next to the pool.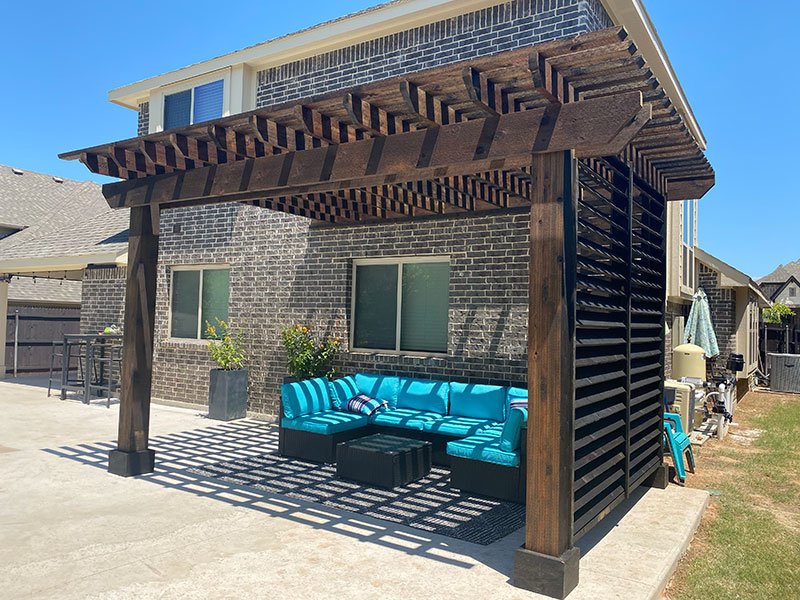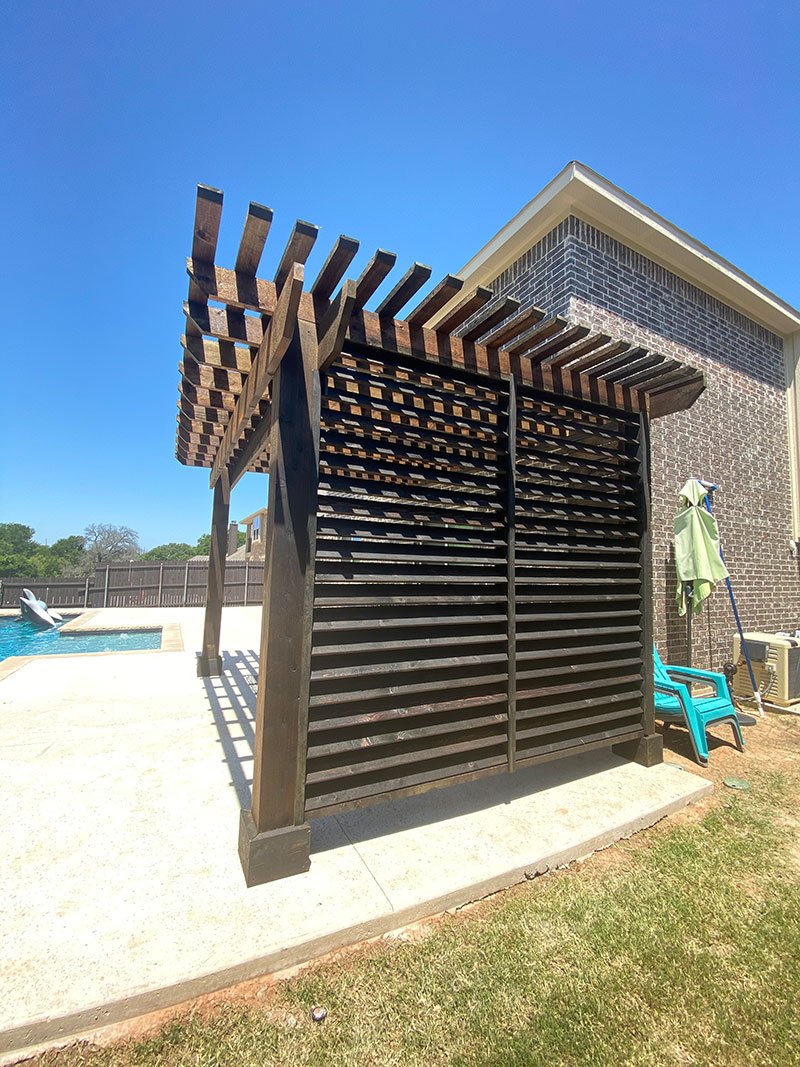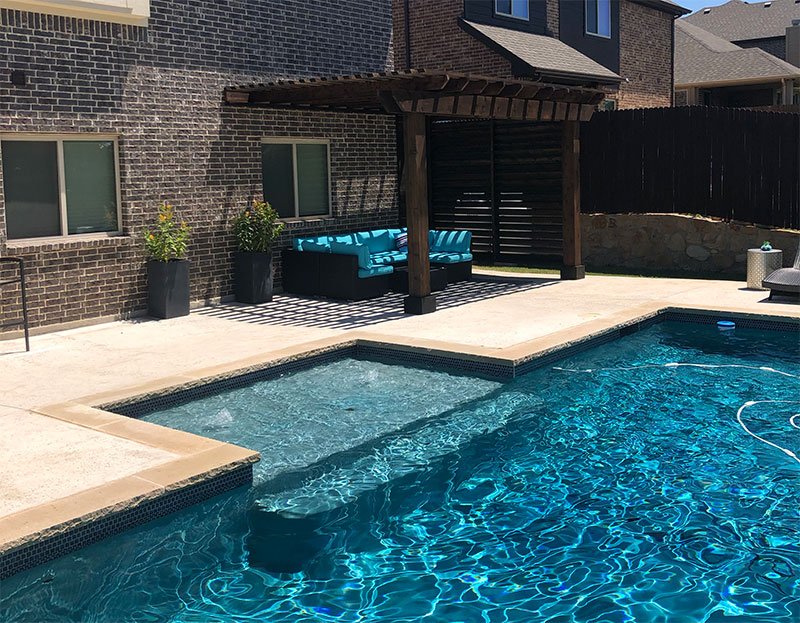 We'll customize to your vision!
Fire Pits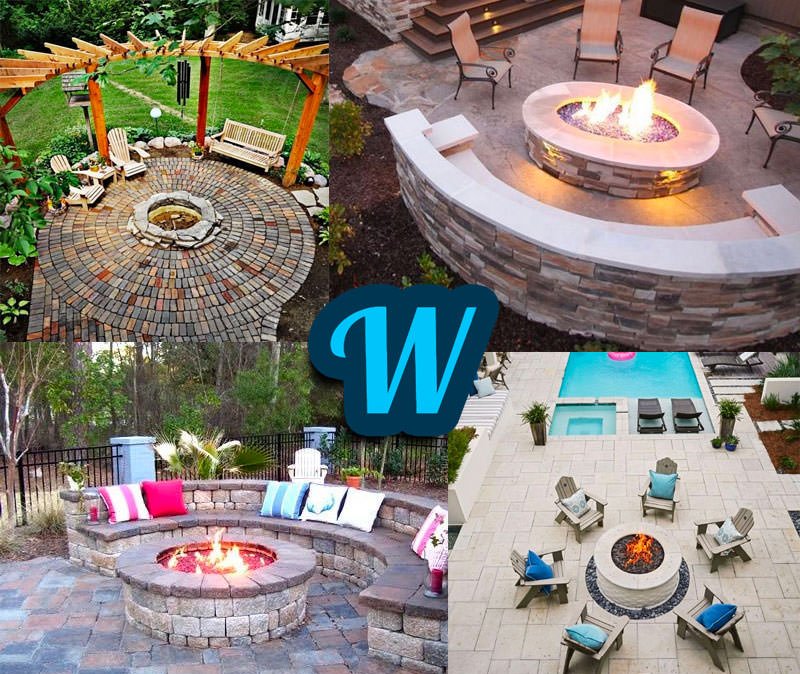 Stay warm and gather round for memorable respites.
Brick and Stone Fireplaces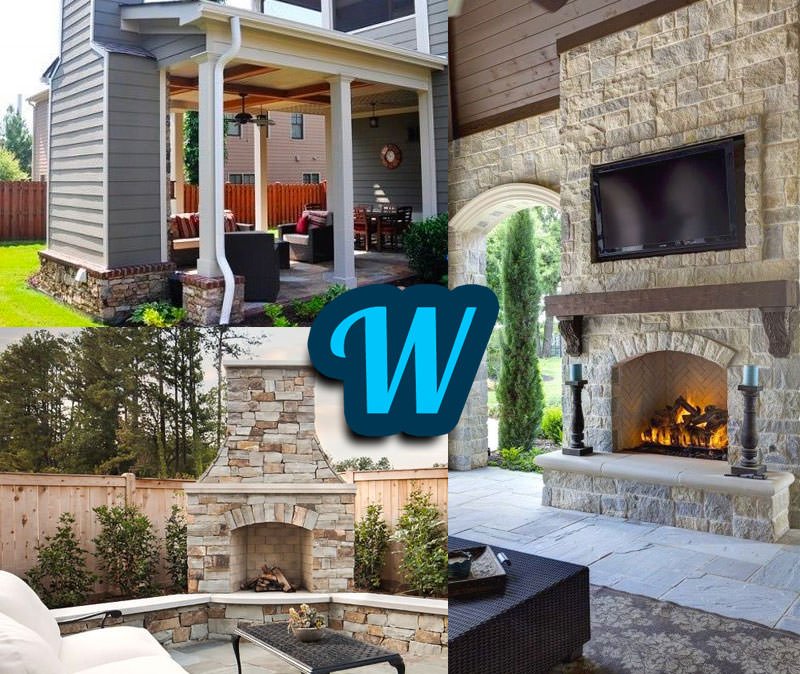 Terrific for nighttime entertaining and family get-togethers.
Gazebos, Patio Covers, and Porches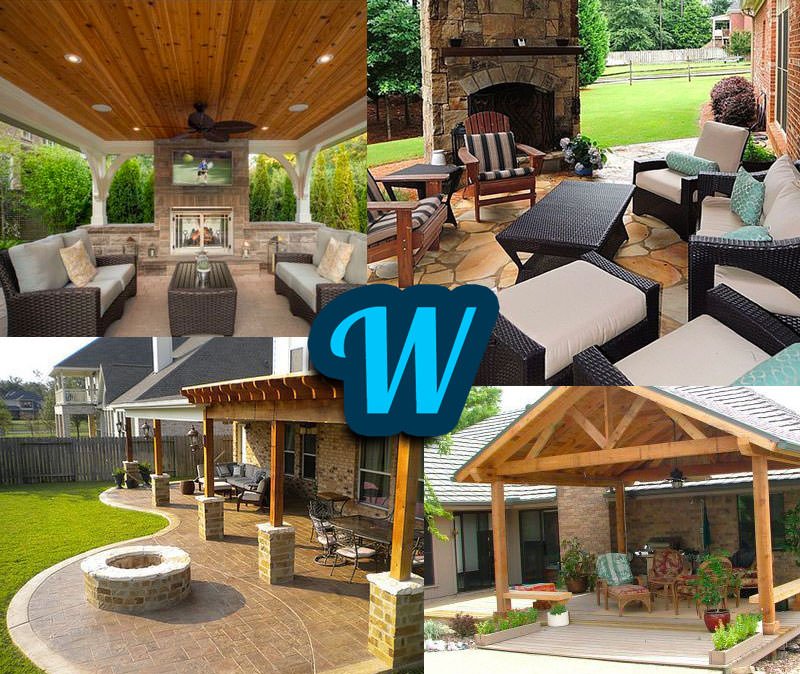 Is it time to protect against the weather or Texas sun? How about a patio cover by Willsha Pools? Give us a call to discuss your ideas.
Waterfalls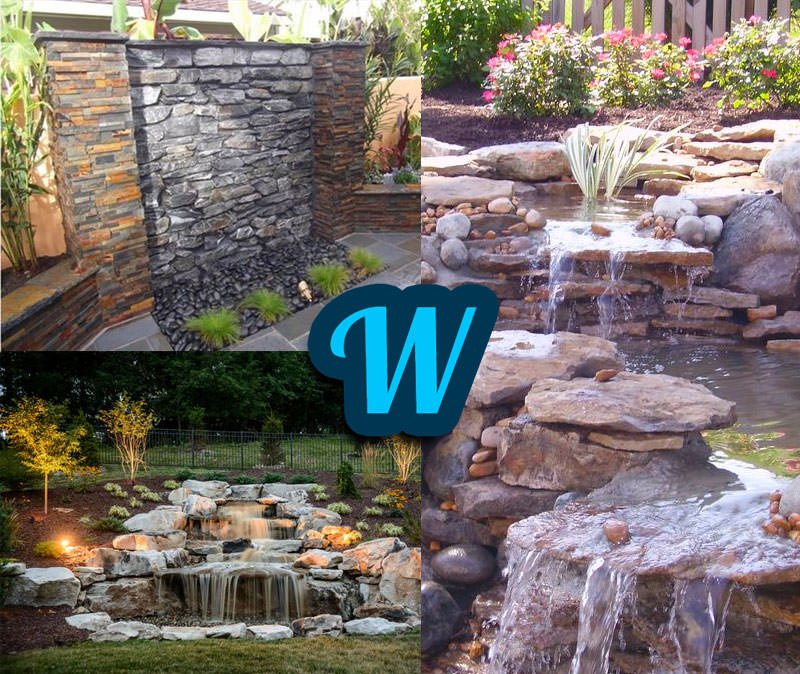 Stunning custom waterfalls, bubblers, deck jets, swim-up bars or whatever water feature you can imagine.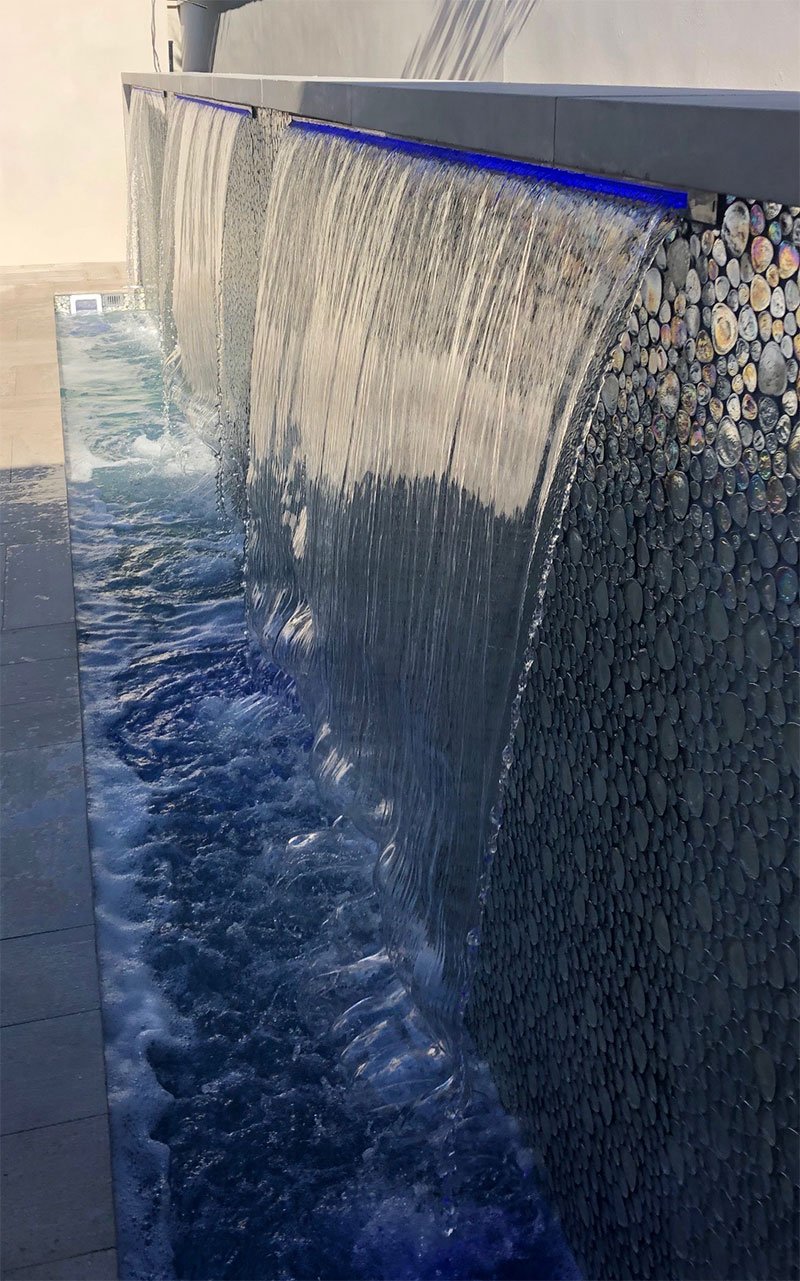 Stone and/or Brick Patios and Walkways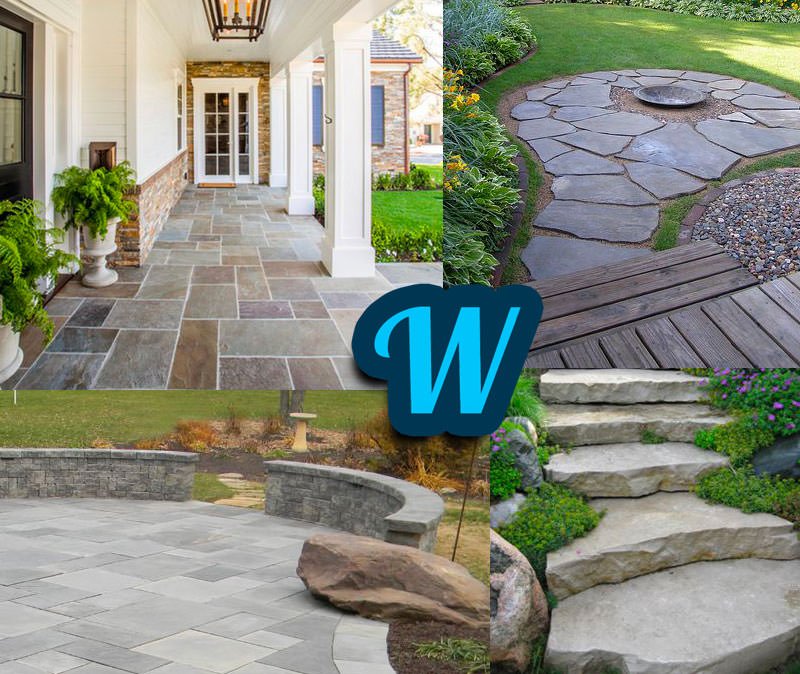 Enter in style with a Willsha Pools walkway and relax in the comfort of your customized patio. We'll design, construct and finish the patio or walkway of your dreams.
Retaining Walls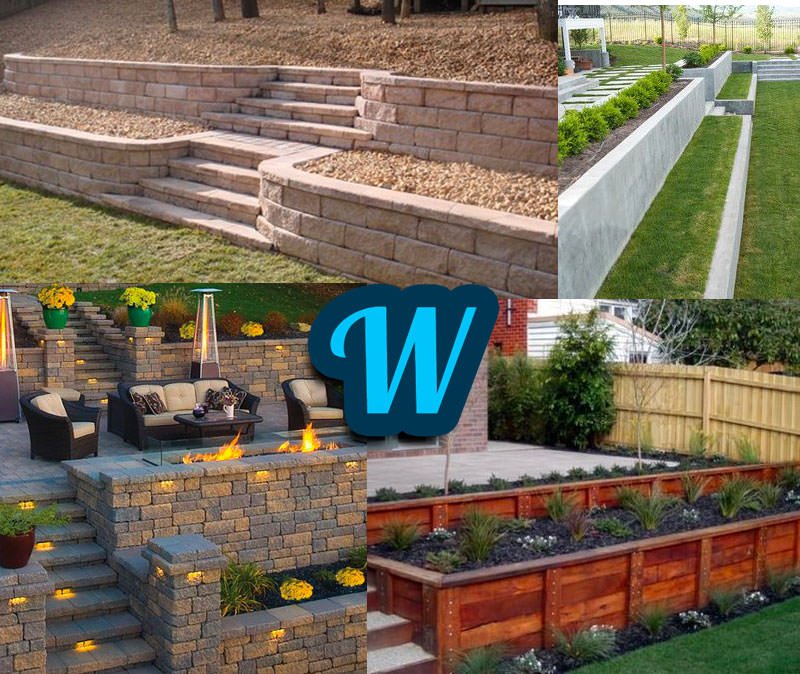 Your choice of materials for a fabulous retaining wall.
Synthetic & Artificial Grass
Artificial grass is becoming very popular in and around outdoor living spaces. Synthetic grass is easy to maintain and even great for pets.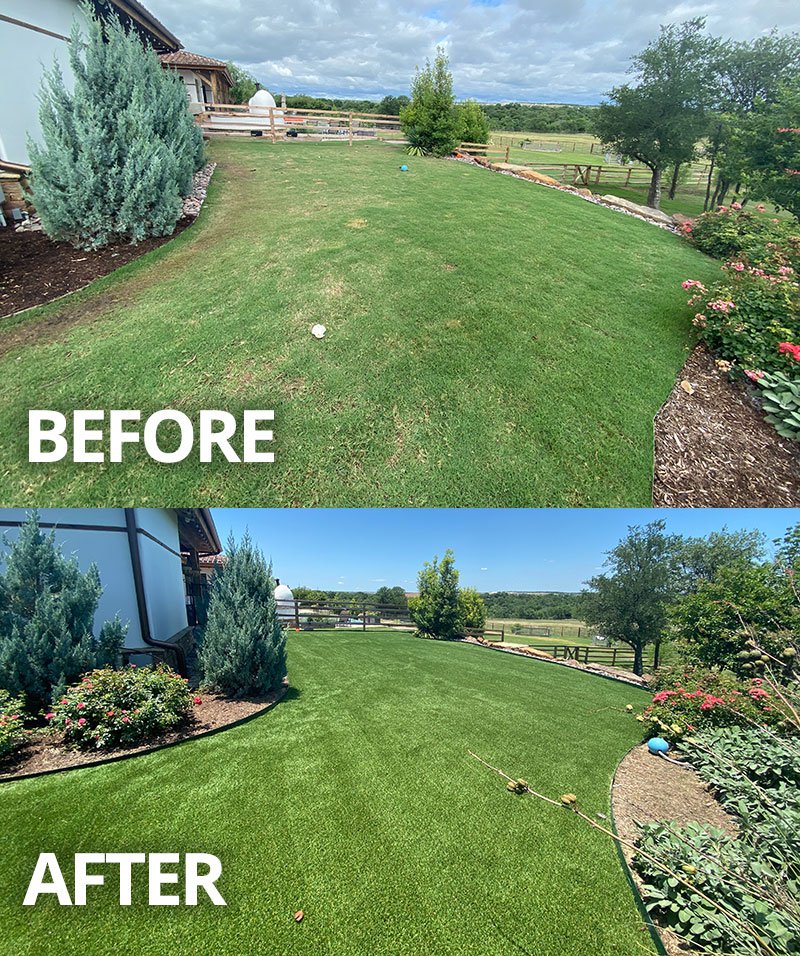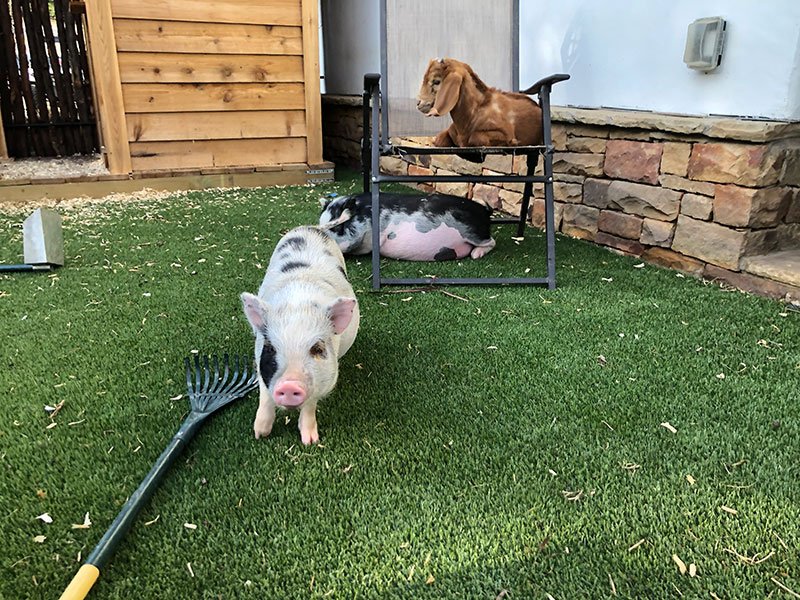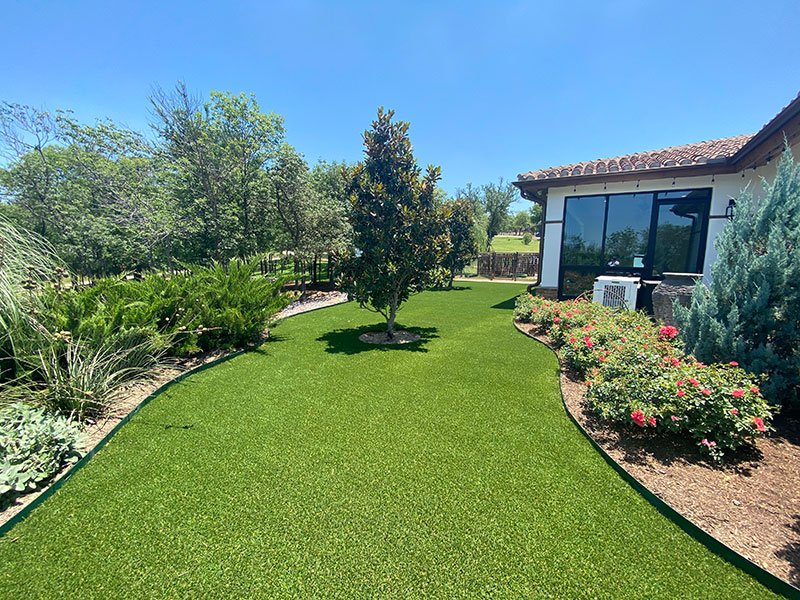 Custom Fences
If you have a fence in mind, come in and look at our vast line of products.
Wood or Composite Decks
Extend your hospitality with a Willsha Pools wood or composite deck.
Brick and Stone Masonry Work
Our brick and stone masonry projects are among the finest in all of Texas.
Stamped and Stained Concrete
Stamped concrete or concrete flatwork projects are around the various pool remodels and new construction. Our team also provide stamped concrete for decks, patios, and various other surface areas.
Relocating and/or Adding Rain Gutters
If it's time to repair or replace those gutters, Willsha pools is your solution.
Get a Free Estimate
Our masonry work is exceptional. We have the references to support our work. As you review this list, let your imagination take over.
If you have an outdoor living project in mind, there is only one place to call, the good people at Willsha Pools.