Dallas – Fort Worth Pool Equipment Repair
Willsha Pools provides equipment repair for inground pools in the Dallas-Fort Worth metroplex. Our pool technicians use the highest quality equipment and will get your pool running properly.
If you are having issues with your pool equipment, we can diagnose the issue to pinpoint the problem and fix or repair the equipment.
Our team will do our best to provide a free estimate over the phone, but in certain circumstances, a technician will need to diagnose the equipment issue at your location. These service calls to evaluate your pool equipment range between $75-$95 depending on your location in the DFW metroplex.
Common equipment repairs include:
Pumps
Filters
Motors
Timers
Valves
Heaters/Chillers
Salt Water Systems
If your equipment is causing your pool to leak or lose water, please review our pool leak detection page for more information.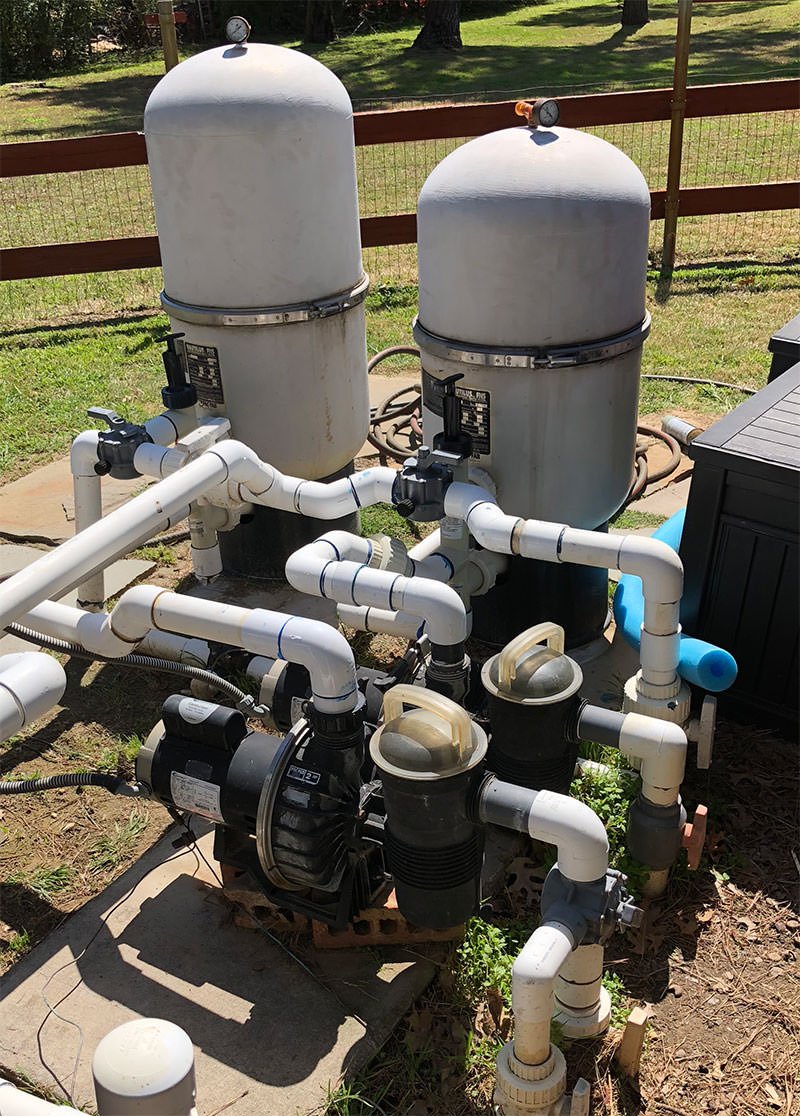 Pool Repair Service
It is important to keep your pool running properly for the overall health of your pool. Overlooking or putting off equipment repair can turn into major expenses.  We will take the time to diagnose and explain any issues that we find with your pool equipment. This will give you the knowledge to decided how you would like to move forward with your equipment replacements or repairs.
Willsha Pools is a certified warranty station with all of the major pool equipment companies. We will make sure to fix pool equipment right the first time.
Pool Equipment Replacement
As your pool equipment ages, it starts to strain and make other equipment fail. These inefficiencies cause extra work and monthly expenses for pool owners. Luckily, the major pool equipment manufacturers are always innovating and introducing new equipment to the market.
Willsha Pools is one of the leading pool builders in the DFW metroplex and we are constantly working and installing the latest pool equipment for our clients. If it is time to upgrade or replace your equipment, we can help you pick the best equipment setup for your pool.
New equipment can reduce costs, automate tasks, and make your pool more enjoyable.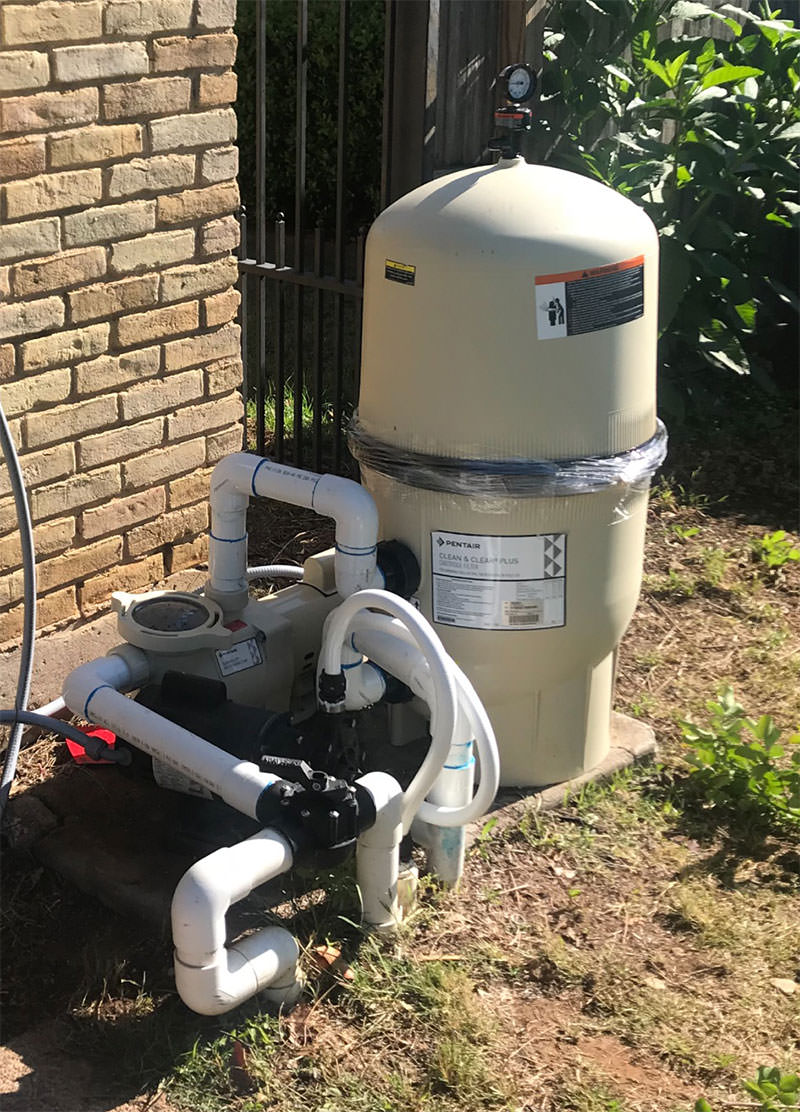 Popular equipment replacements include:
Automation Systems
These systems are really fun! Once the automation system is installed, you can control and manage your pool from a cell phone or any other device.
This includes:
Scheduling
Monitoring
Adjusting lighting
Turn pumps on/off
Cleaning and filtering
Balancing pH
Not only do these systems save you time, but they can also save you up to 70% on your pools energy costs.
Pool Pumps
You would be amazed at the difference a new pool pump can make for your pool.  A lot of pool owners don't realize a pool pump can be optimized and to efficiently run with your pool setting and water features.
Pool Filtration
Pool filtration has come a long way in a short period of time. Upgrading or replacing your pool filtration system can help your pool equipment run less and help save on energy costs.
Pool Cleaners
Depending on the pool cleaner or sweep you are currently using, these can be upgraded for better pool performance. Making sure these are installed and fitted perfectly to your pool can make a huge difference! Our team also help convert suction sweeps to pressure sweeps, when it makes sense for the pool owner.
Equipment & Water Systems
Changing the circulation and filtration system in a pool to the latest equipment helps the performance and efficiency of a swimming pool. You can also change your water system to saltwater or ozonators to go chlorine free if that is your preference and like the way the water feels. These systems can help prolong the life of your pool equipment and can be automated with control systems.
Pool Equipment Repair Near YOU!
Willsha Pools services the Dallas-Fort Worth metroplex and surrounding areas. If you are looking for a pool equipment repair expert near you, contact Willsha Pools today at 817.835.9587 or submit the free estimate form.
We look forward to helping you with your pool equipment.
All electrical work is done by a Licensed Electrical Contractor in the State of Texas, which is Licensed and Regulated with the Texas Department of Licensing & Regulation (TDLR).