While professionally-installed swimming pools are permanent fixtures that will last a lifetime, they will inevitably need some type of pool remodeling.
Fortunately, swimming pools nowadays come in every conceivable shape, size, and design.
Here at Willsha Pools, we offer everything from the most basic service packages to complete remodeling and resurfacing.
We offer everything from custom pool packages that'll give you precisely what you want from the ground up to simple repairs and refinishes designed to get your old pool looking new again.
Regardless of what you need, we have the experience and know-how to get your job done right.
Pool Remodeling and Renovation
Many people put a much-needed pool remodel off because they think it'll be too costly.
Pool remodels can be expensive in some cases, of course; there's no denying that.
However, the final cost depends on who you hire, what services you choose, how much needs to be done, and many other factors. If you only want minor changes, such as a thorough pool cleaning to refresh your tiles and surfaces, your final bill could be much less than you think.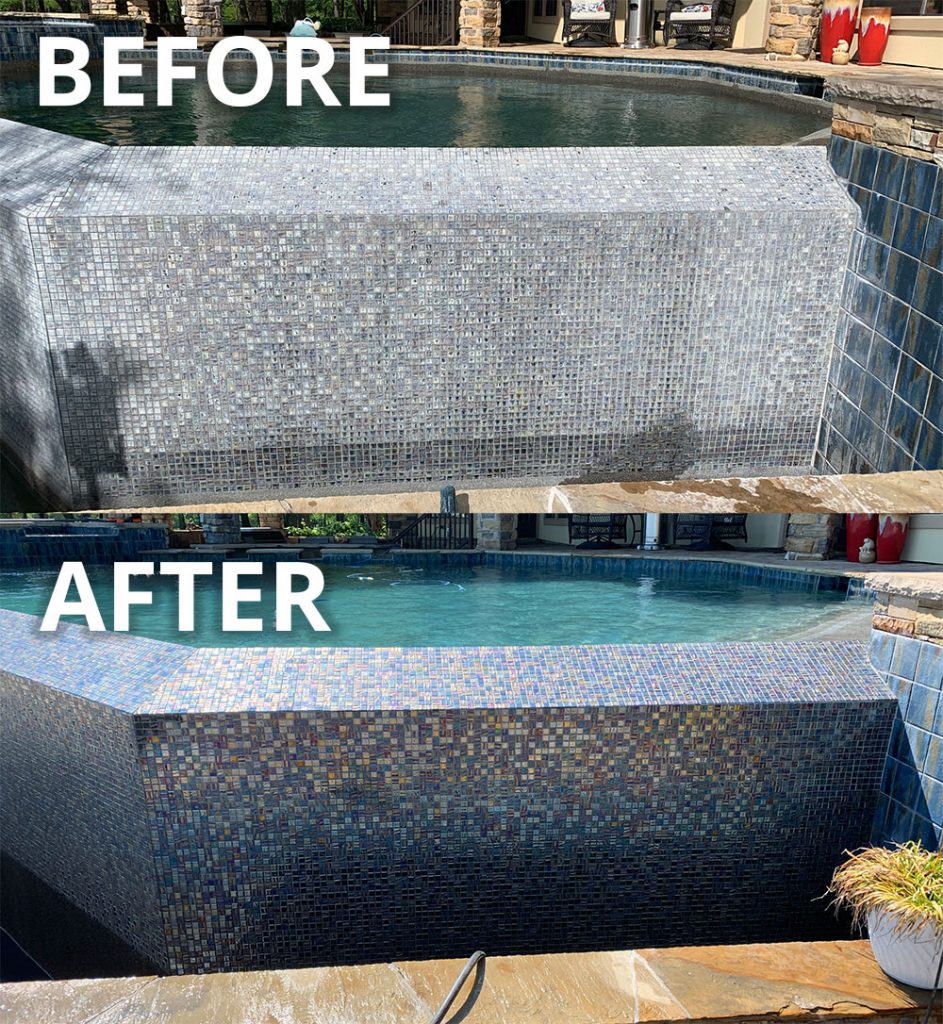 That being said, your final pool remodeling cost could also be higher if you have a vision for a brand-new, highly-custom pool or if you haven't been doing proper pool care.
However, keep in mind that remodeling your pool is a great way to start over with a clean slate if you haven't been keeping up with your pool service and maintenance, too.
At Willsha Pools, we can provide virtually any pool-related service you need.
Aside from repairs, we offer two main categories of pool care:
Pool remodeling is for when you want to change your pool's shape or cosmetics in some way; while it's more expensive, you can get a result that's drastically different from the pool you had before.
Resurfacing will change the appearance of your pool, too, but not its shape or function. Pool resurfacing is also a type of maintenance; eventually, every pool will need to be resurfaced in order to repair the plaster or tile surface as it ages, but you can also do it cosmetically for a simple change of scenery. 
Pool Remodeling Cost
Pool remodeling can vary from something as simple as adding a diving board to your pool to something as complicated as completely changing its shape and size.
This is part of why pool remodeling costs can be so unpredictable. This is also why we don't offer an easy calculator for pool remodeling, as there's no good way to "standardize" custom services.
However, if you have some pool remodeling ideas and want to know how much they might cost, you can always contact us – one of our team members will respond and give you a free, no-obligation quote.
If you need inspiration, we also have plenty of pool remodeling before and after photos from happy customers on our website to get you started.
Before & After: Pool Remodel Pictures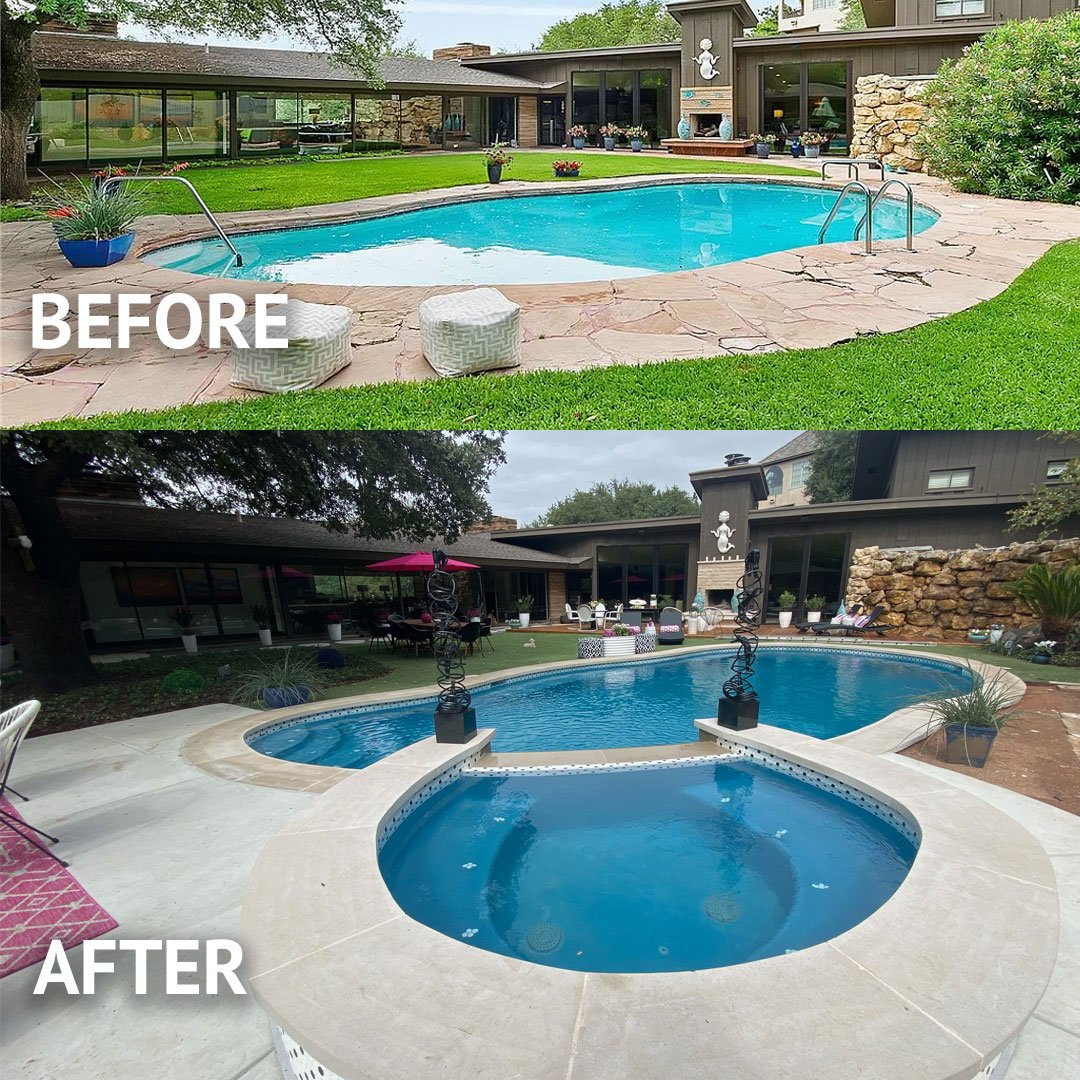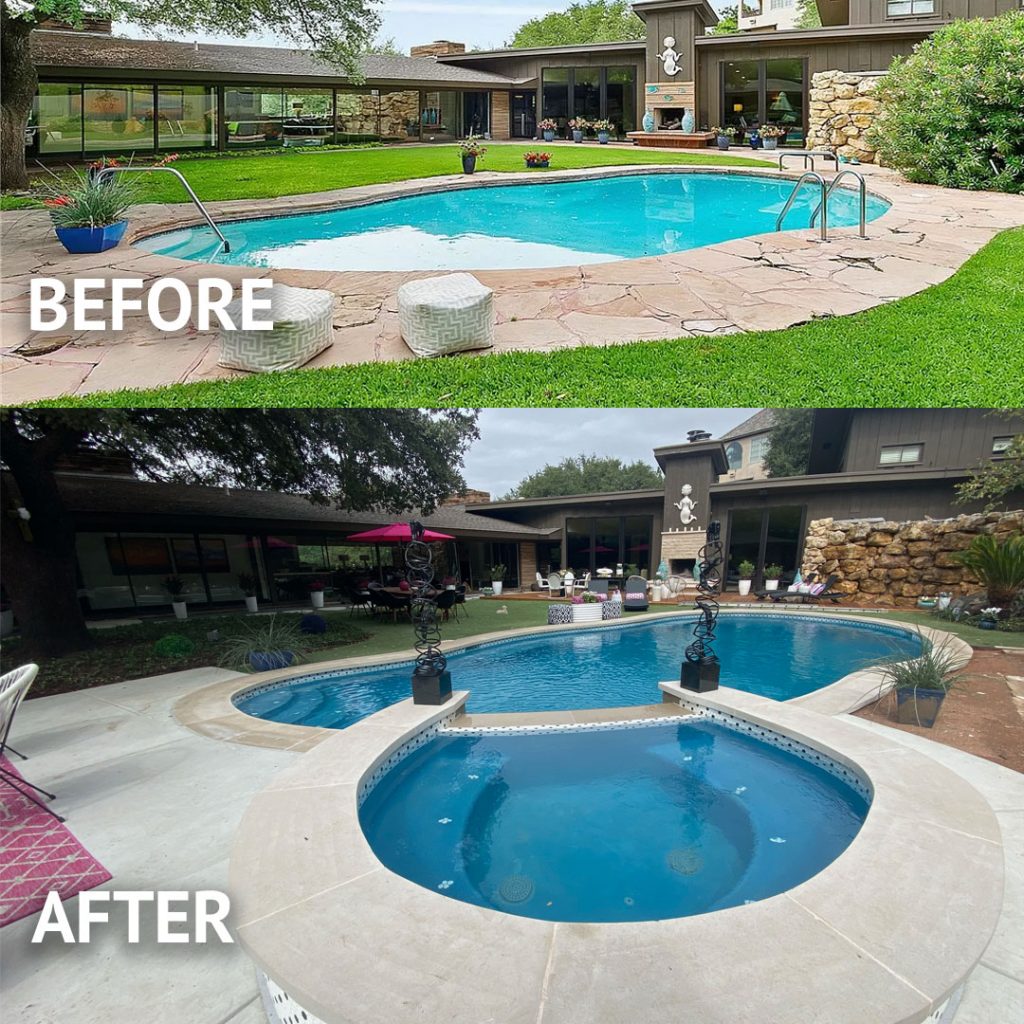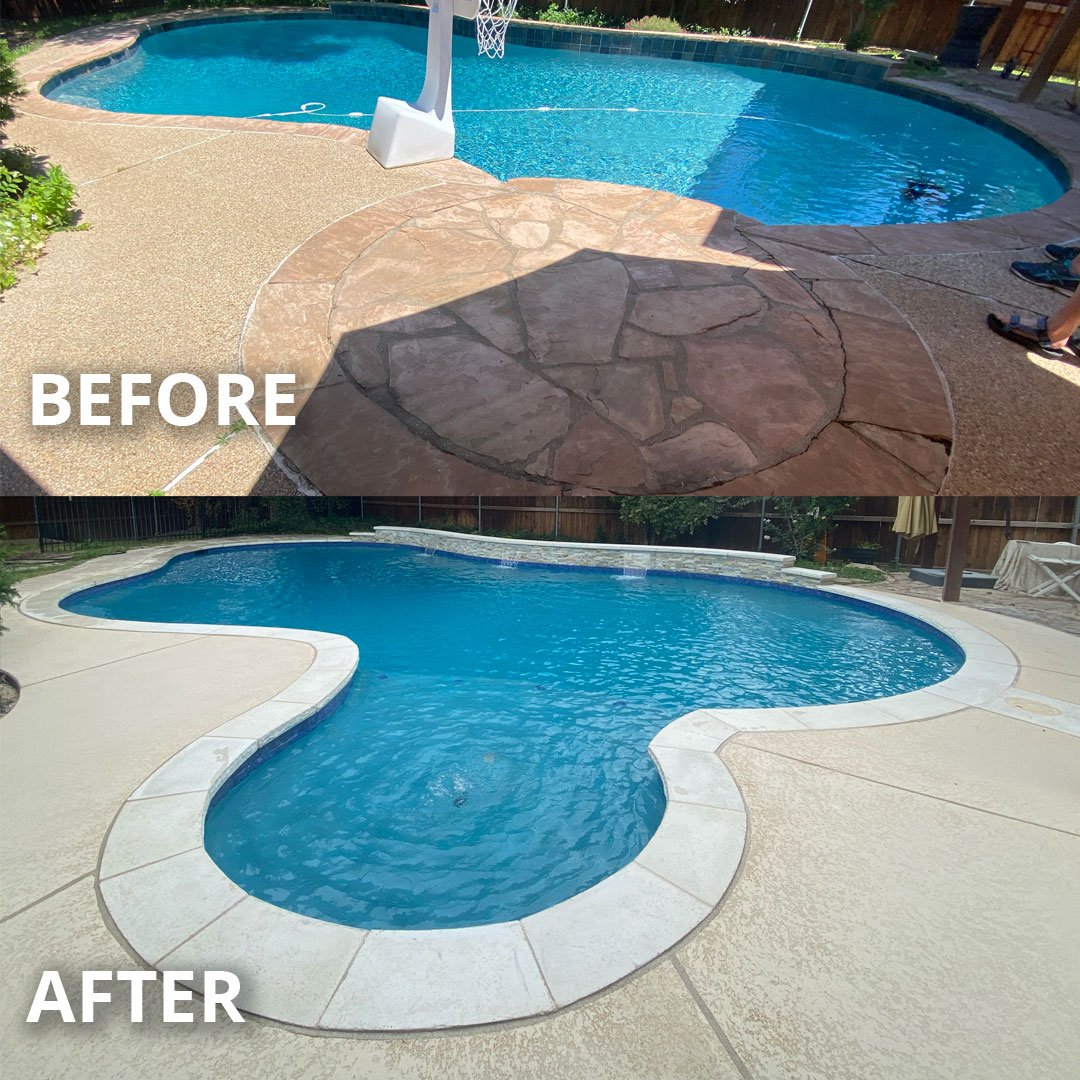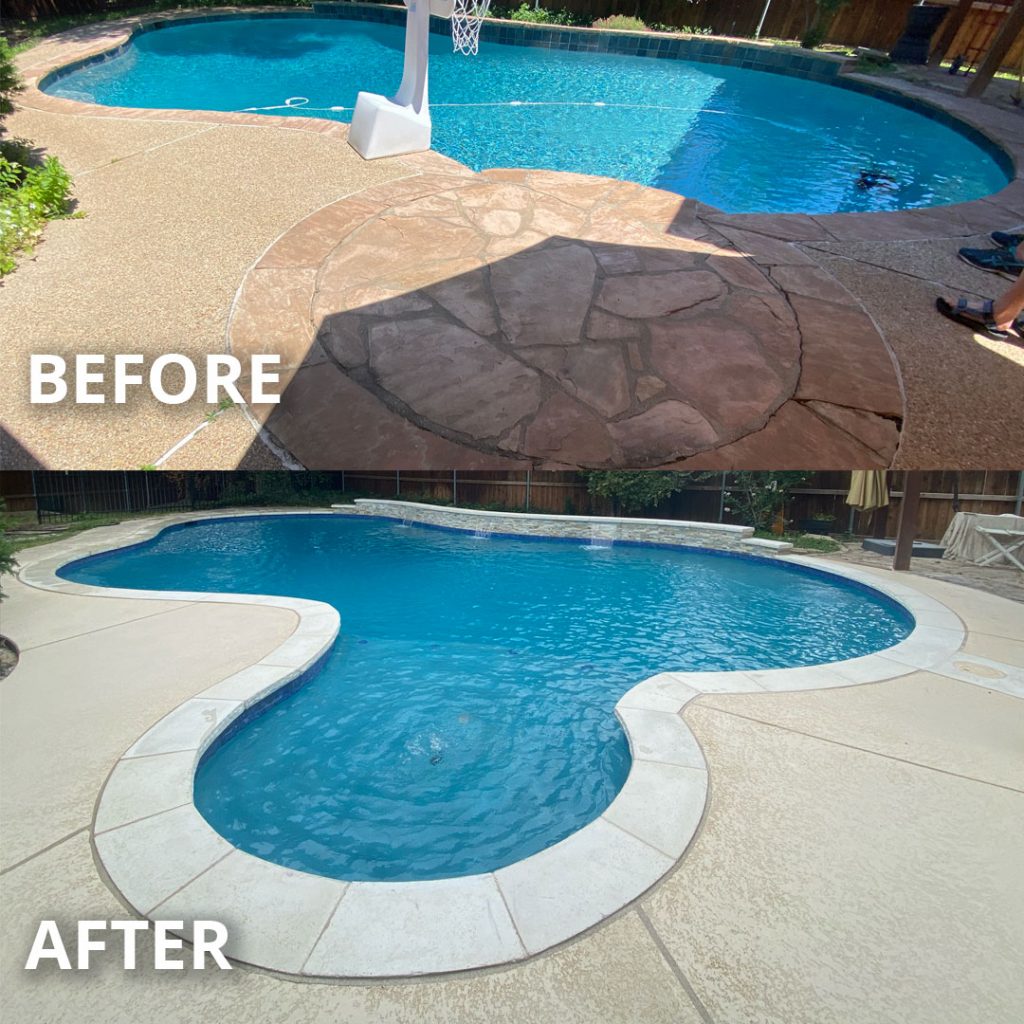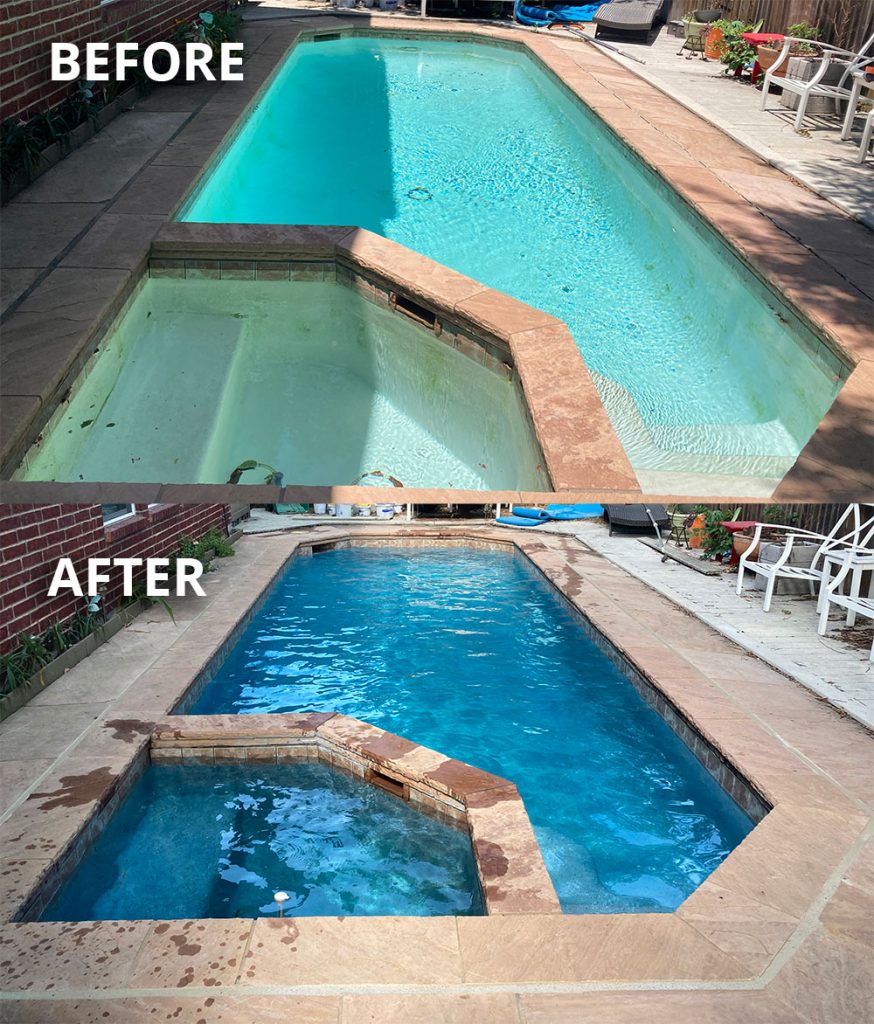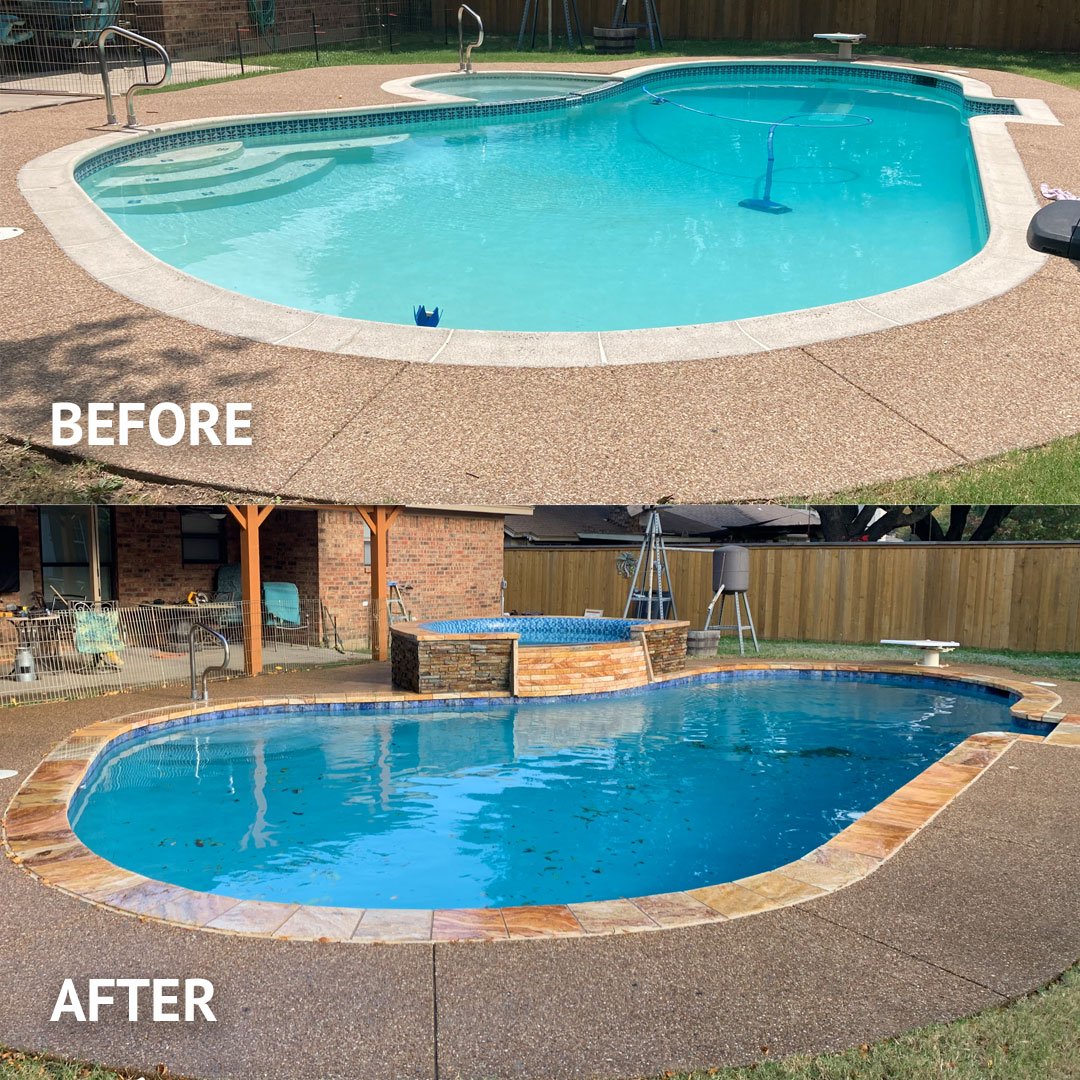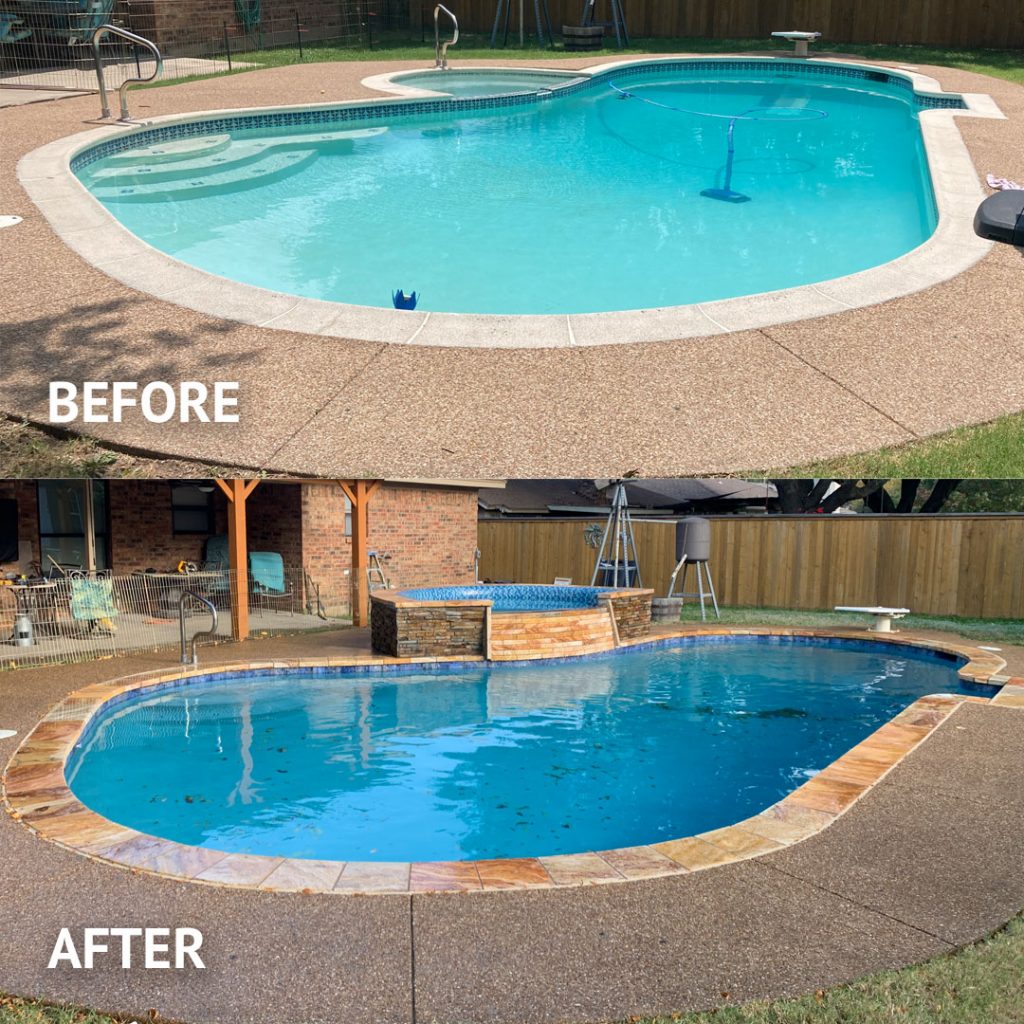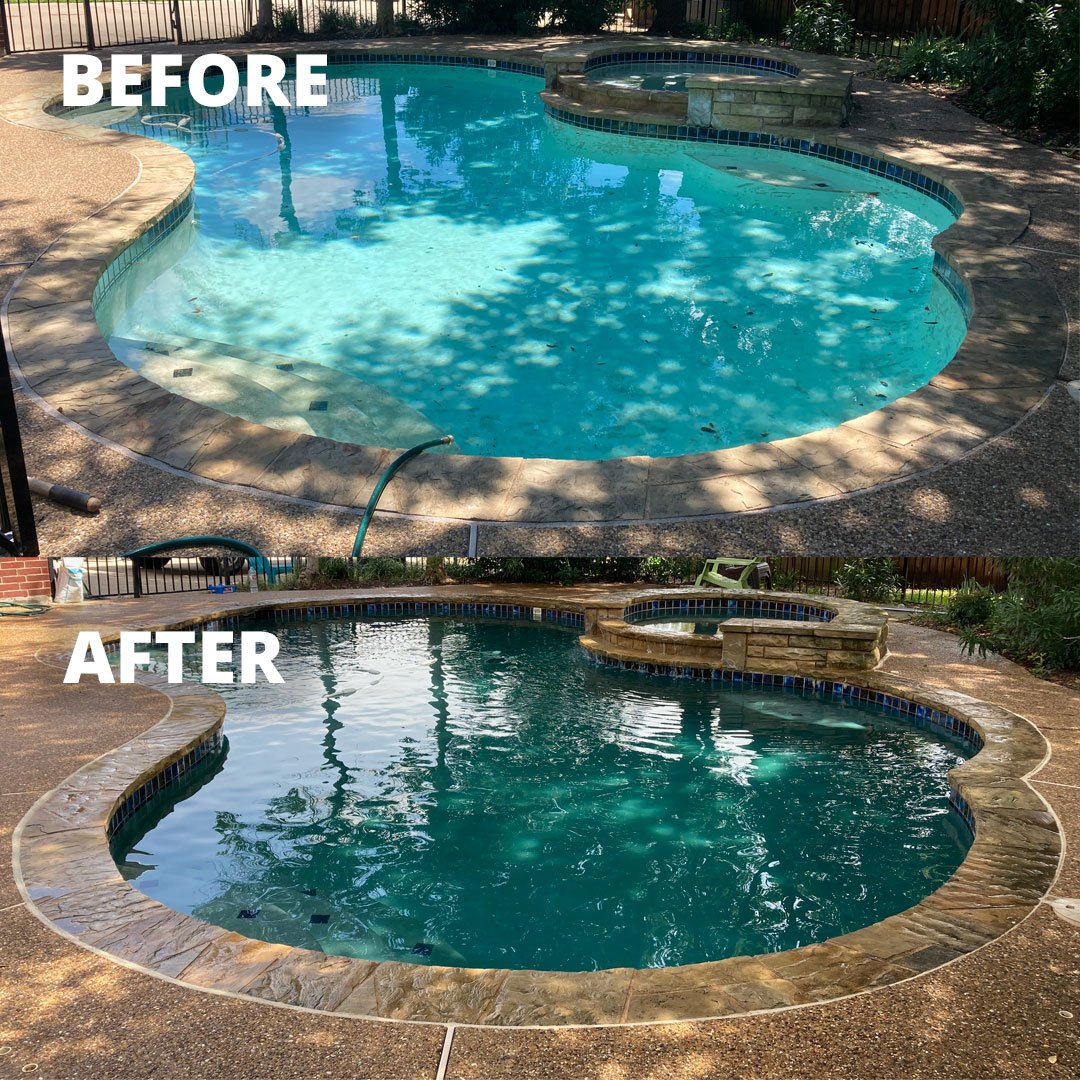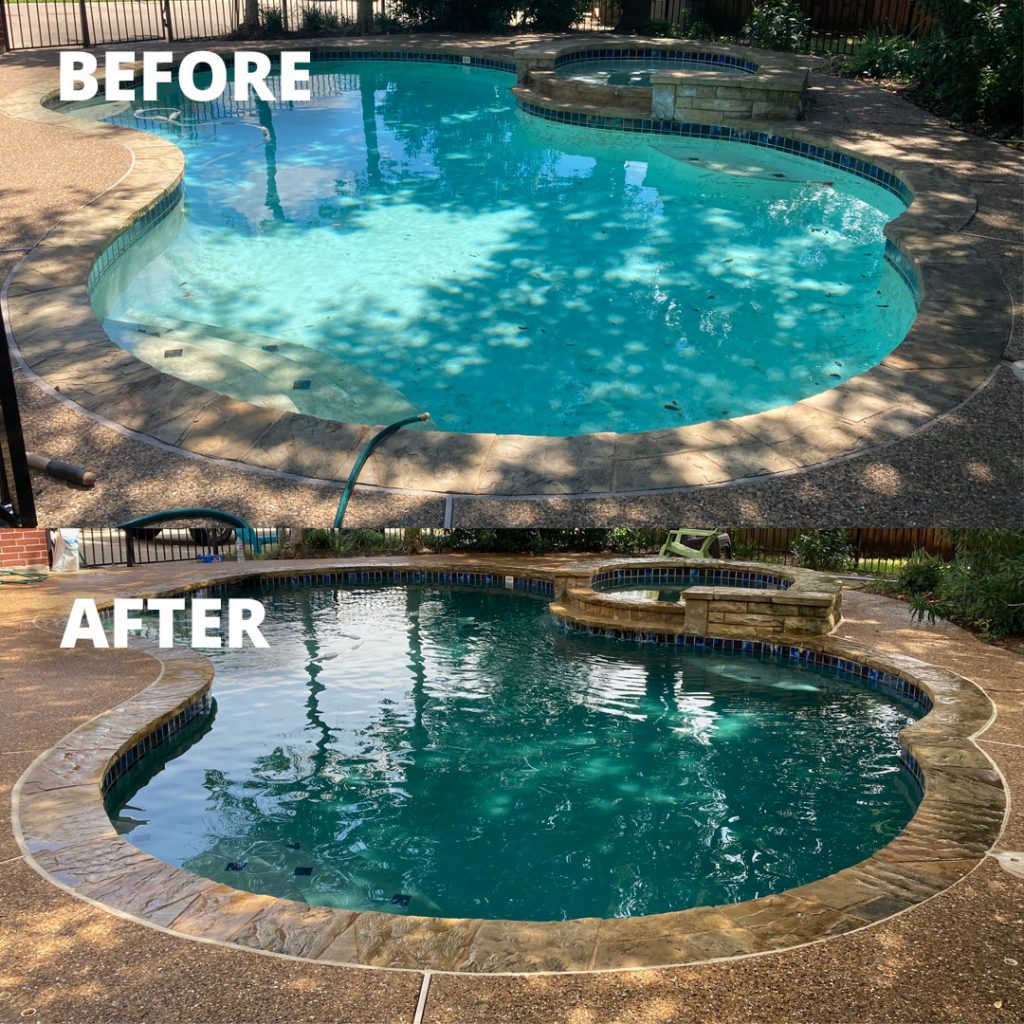 How Much Does a Pool Remodel Cost?
For the most part, pool renovation tends to vary in price between as little as $3,000 to as much as $20,000, though it can be higher or lower than that based on the level of work required.
For a more thorough pool remodel cost breakdown, see the following estimates:
For a complete backyard pool overhaul, the final price can even reach $100,000 or more, but don't be scared by this number.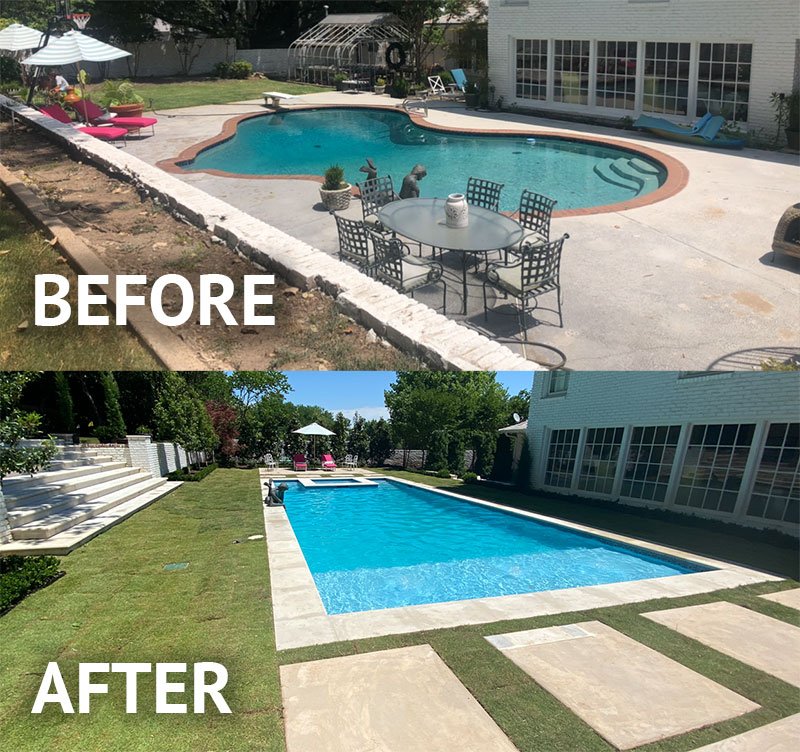 After all, an attractive backyard pool is an investment into your home's equity, and you'll see a return on that investment if you decide to sell your house down the line.
Can You Remodel an Inground Pool?
Yes, you absolutely can!
Most of the pools we work on are inground pools, as above-ground pools are usually designed to be a non-permanent or semi-permanent fixture.
Since they can be torn down at any time, they don't require resurfacing, and they're not compatible with most traditional remodeling services, either.
How Long Does It Take to Renovate a Pool?
How long your pool remodel project will take depends on what you want to have done.
At Willsha Pools, we can get a simple replastering, coping repair, or mastic job done in as little as three days to a week.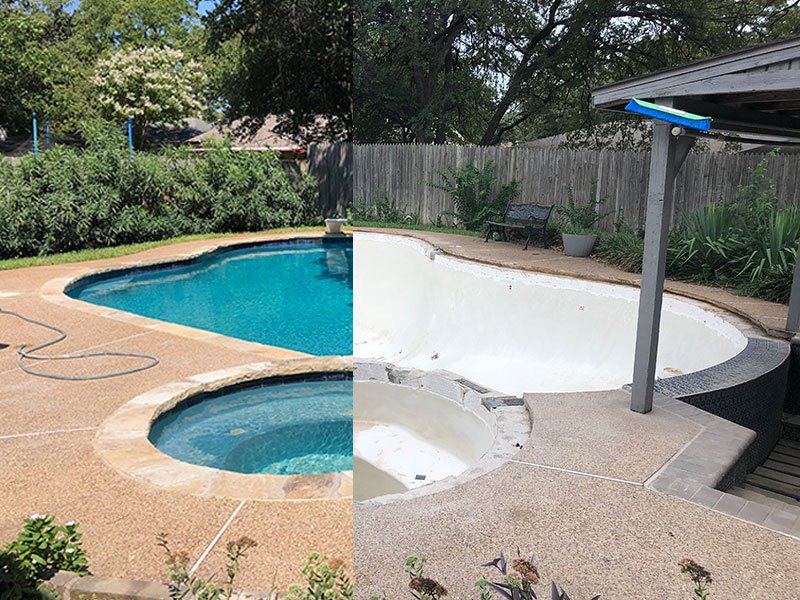 However, a full remodel can take several months in total, especially if you include time spent planning, rendering images, choosing finishes, and other considerations.
When you receive a quote from us, we'll also give you an estimate of the time it will take to renovate your pool, and we're happy to work around any time constraints you may have.
Pool Resurfacing
If you don't have the money on hand for a full pool remodel, our pool resurfacing services should definitely be on your radar.
There are several reasons why pool resurfacing is great for the average homeowner, such as:
Improving the overall appearance of your pool
Enhancing your pool's strength and function
Boosting the value of your home
Preventative maintenance – pool resurfacing is required every 20 years or so
Keeping your pool from looking outdated
If you need proof of just how drastically pool resurfacing can change your pool's look and feel, review our complete guide to pool finishes!
Just as people's preferred home designs change throughout the years, what pool finishes are considered "trendy" can change as well. Your 20-year refinishing is an excellent opportunity to bring your pool back up-to-date with the times.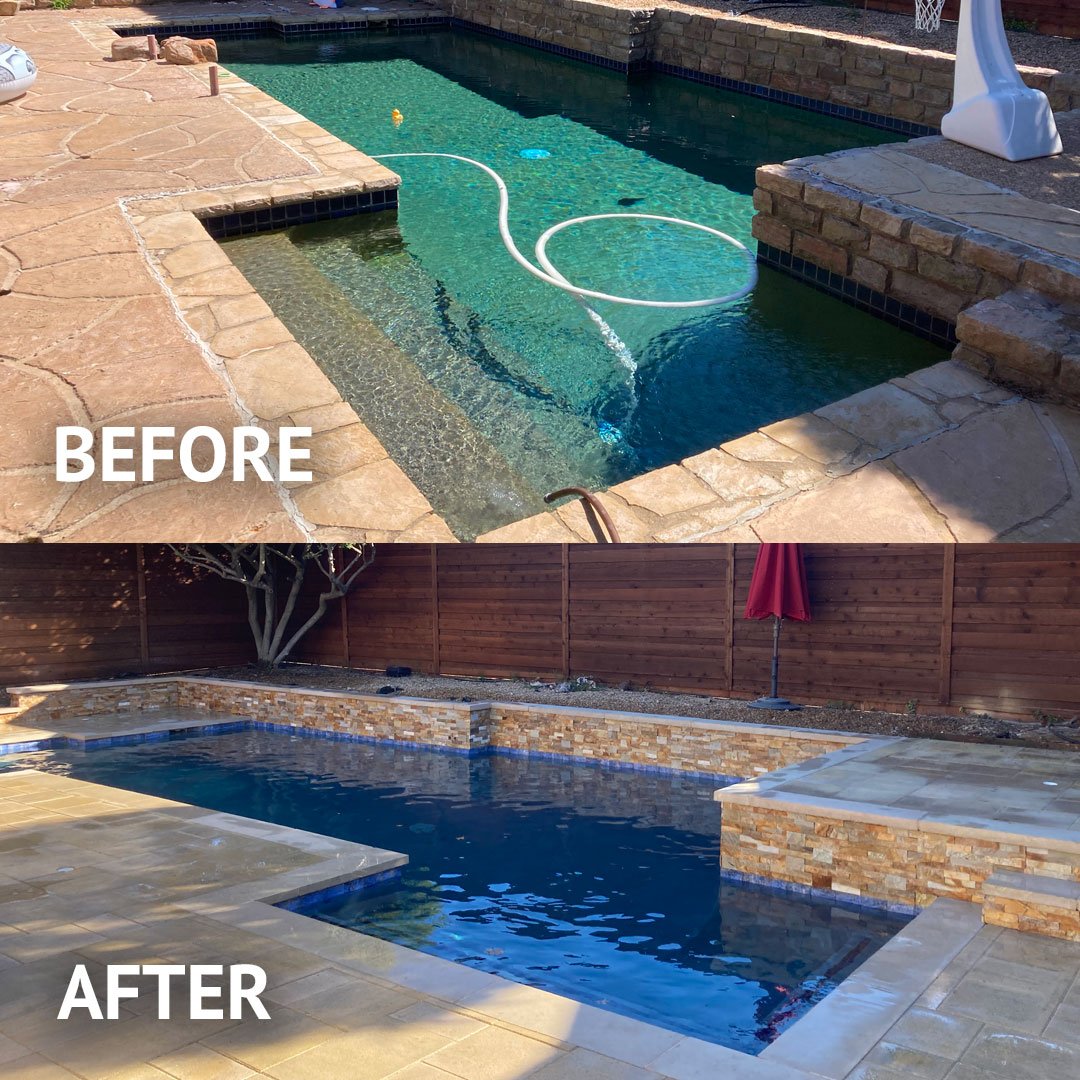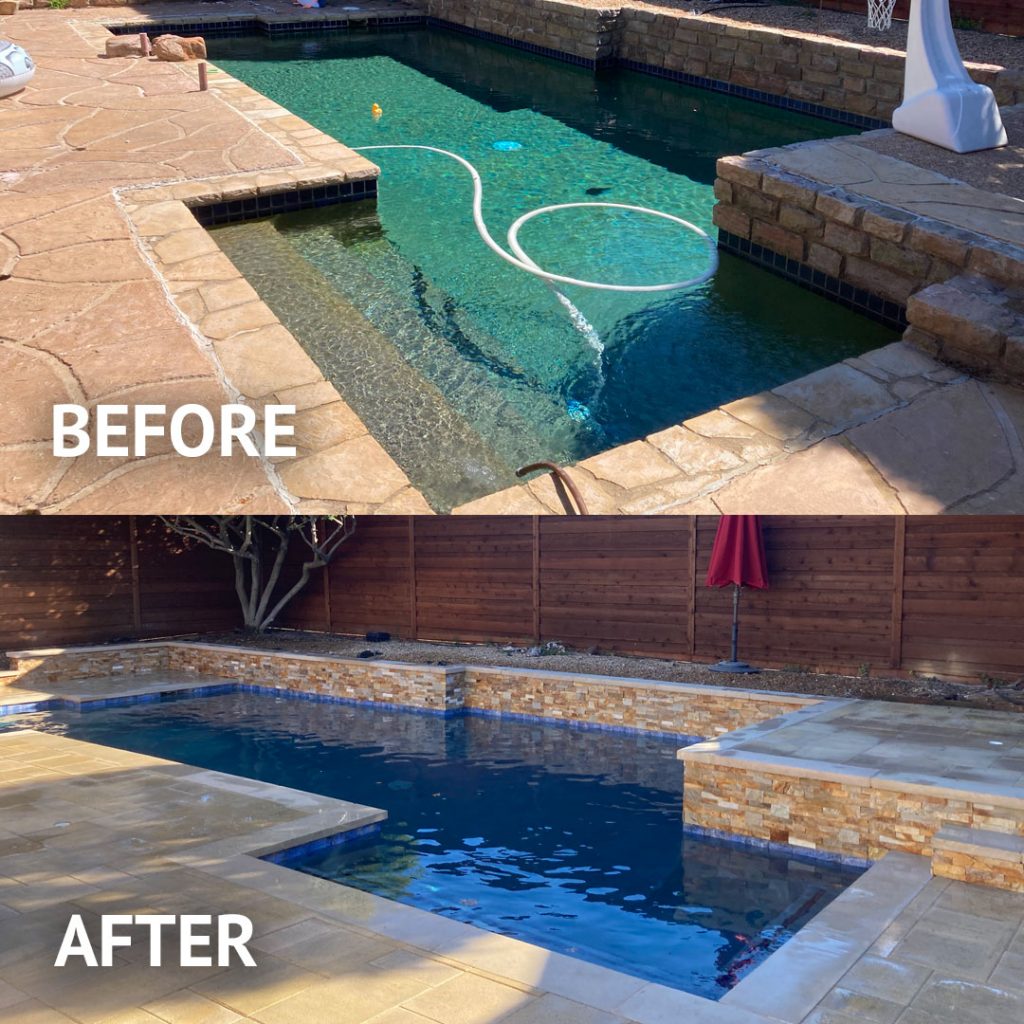 The pool resurfacing cost for your project will depend on a few different things, but where you live, how big your pool is, and the materials you choose play the biggest roles in the final cost.
Fortunately, we have a handy pool resurfacing calculator that will give you an instant idea of how much you might pay.
While this is just an estimate and not a true quote, it'll give you a "ballpark" idea of what you can expect.
While pool refinishing does tend to be less overall than complete pool remodels, it can still add up in price, especially if you plan to resurface your pool deck at the same time. You should expect to budget between $2,500 and $5,000 for basic packages, but pool deck and pool plaster upgrades can drive the cost up significantly.
It all depends on the price and quality of the finishes you choose, as well as the size of the area you want to refinish.
However, just like with pool remodeling, don't let that number scare you!
Unless you want to resurface your pool exclusively to change its look, the process is only necessary once every 20 years or so. If we break this down, that means your new pool finish only costs you about $150 – $250 per year.
Our pool finishes have upgraded in both selection and quality in recent years. Today, you can make your pool look virtually any way you want (if you're willing to pay for it, of course). We encourage you to ask us about all the various options for pool resurfacing that we can install – there are many more options available today beyond just the white plaster pools of old!
Can a Pool Deck Be Resurfaced?
Can a pool deck be resurfaced? Of course it can – and it's highly encouraged, too!
Regardless of what your pool decking is made of, it requires just as much care and maintenance as the pool itself, both for your safety and for the integrity of the pool.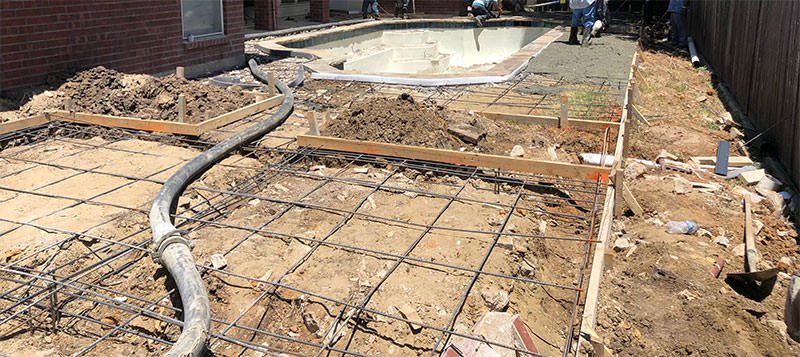 When we say pool decks, keep in mind that we don't just mean traditional wooden decks, either. Pool decking comes in many different materials, such as stamped concrete, stone, pavers, tile, and much more.
How much care and maintenance it requires depends on the material – for example, while wood decks are some of the least expensive to install initially, they require yearly maintenance to keep from weakening and fading.
If you've already decided on a pool remodel, this is a great time to consider changing or resurfacing your pool deck.
In particular, the offerings for concrete overlay coating have come a long way in recent years. Concrete has always been one of the least expensive deck finishes available, but now your concrete deck can look the part, too.
You might also consider cool decking for those hot summer days in Texas.
Of course, if your pool deck just needs a little TLC, we offer pool deck resurfacing and repair services, too. The overall cost of your deck resurfacing job can range widely in price, just like pool resurfacing can.
It depends on which colors and materials you choose, how large your patio is, and how much damage needs to be repaired first.
Contact Willsha Pools for Your Free Quote
Are you a resident of the DFW area looking for "pool remodeling near me"?
If so, contact us to get a hassle-free quote for the services you want to have done. Our expert team of designers, pool builders, and pool experts have the experience and know-how to serve your needs!